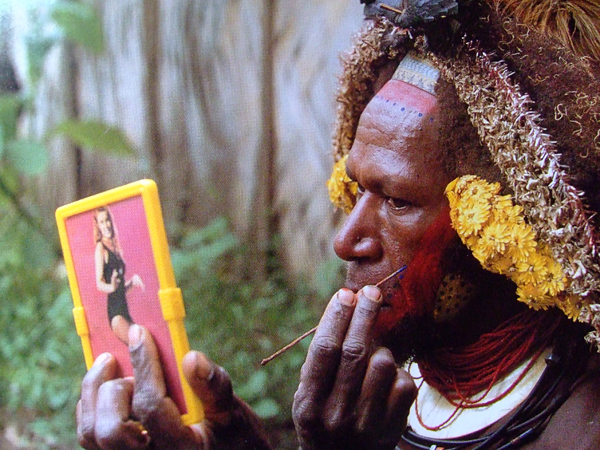 Hard to believe that the book (un)Fashion hadn't yet made its appearance  into my house and blog until this weekend when a friend brought it to my attention.
(un)Fashion presents a kaleidoscope of people from different cultures and portrays how they dress and adorn themselves away from the fashion shows and chain stores.  It refreshingly ignores  the Western conventional view of what's beautiful and what's not. Tibor Kalman, one of the graphic geniuses of the 20th century and  editor-in-chief of Colors magazine and his wife, illustrator Maia Kalman created this stunning gem of a book.
Take a look: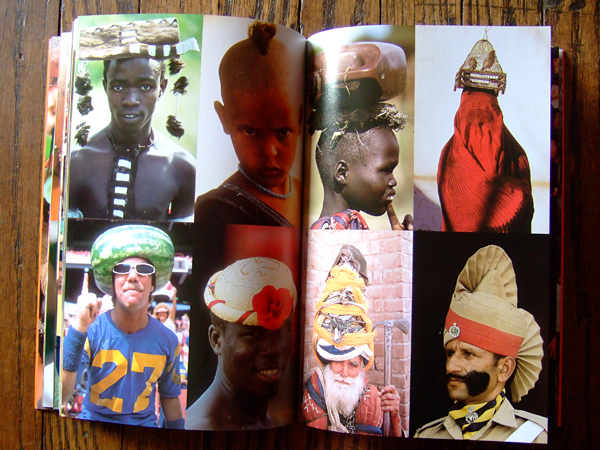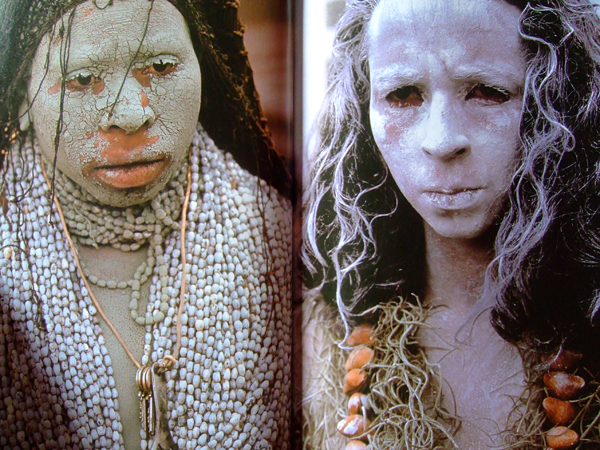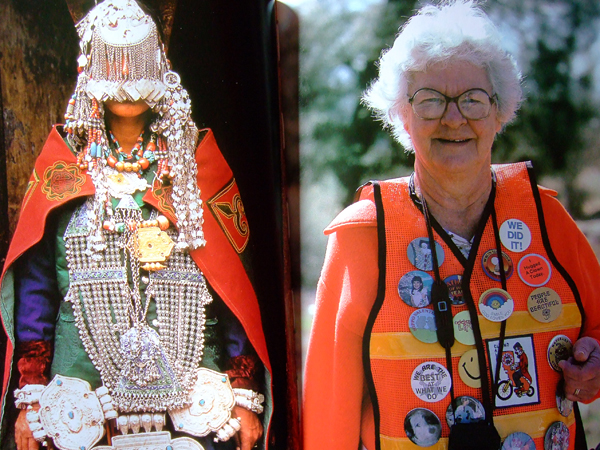 Some of the images remind me vaguely of this book: Natural Fashion: Tribal Decoration from Africa by Hans Silvester, which I blogged about in one of my first posts back in 2010. I've always been fascinated by culture and its expressions through fashion, music, film, art  and language.
Right now I'm busy working with languages;  another area that fascinates me since I first learned English 35 years ago in small town Germany . Currently I'm exploring different ways and avenues how to make language learning more accessible, fun and effective using a variety of tools including technology/art/music etc. (Which, by the way is a great excuse for reading French Vogue extensively and spend time watching foreign language soap operas on Netflix.)
Trying to understand what it takes to learn a language is fun and frankly quite creative.  Creating is closely linked to the process of translating or transforming an idea into "an expression". Without a doubt, creating and translating have a close relationship.
These days I'm in the process of re-orienting myself and re-evaluating this blog, looking into ways of making it more into a cultural exploration.
As an example, here is one interesting clip from the Indonesian version of "The X-Factor".  The clash between the singer's voice, her selected music, the format of the show (exported to more than 40 countries)  and her dress display exactly the kind of cultural mélange that interests me.
Once I have a clearer picture of where this exploration takes me I'll be back.
(un)Fashion
ISBN-10: 0810992299
ISBN-13: 978-0810992290
Tibor Kalman (Author), Maira Kalman (Author)