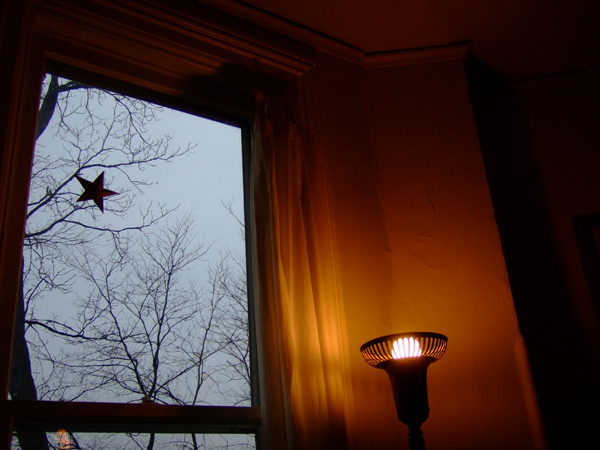 This week we'll be going to Boston to celebrate Hanukkah. I always decorate the house sparsely for the holidays, because we are mixed celebration household and I like a festive mood without big glitter. We use lots of painted pine cones, light chains and paper stars. Lots of them. Tutorials from and inspiration from past year are here and here.
However, there are two projects from fellow bloggers that are both beautiful and simple: suschna's wonderfully Asian inspired paper globes (lampshade included) and evi's filled paper advent calendar each with easy to follow tutorials.
I didn't manage to create a hand-made calendar this year, but the paper stars will look good on bare branches as well. I tried one and they are great, roomy enough to hide a small treasure in them and easy enough to make a few.
I'll see you all next week.