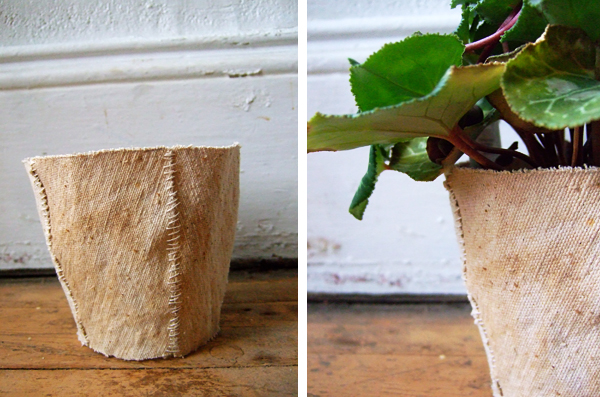 The pot is not Tuscan pottery, but it's a start.
I've always been fascinated by the idea of making pots or vessels, but clay is very intimidating to me. Fabric is easier, less messy and best of all, needs no firing. As much as I've been more careful with the earth pigments, I do like how my boring old linen bag turned out. the perfect canvas to try some clay inspired fabric pot.
It's not finished yet (like everything I do), but with more pattern experimentation and tweaking, it has potential. This one will do nicely as a flower pot.  I clearly have to experiment with curved forms, bias cut and patchwork. I like the idea of making "foldable pots". And once they are stiffened with a bit of cornstarch or supported by a glass or vase they should stand tall and proud. I do like a bit of "floppyness" with these containers, but not too much.
For more inspiration from the "real" things, I rummaged through my cupboard. Here is my favorite mug from local potter Julie Crosby, which has the most wonderful Wabi-Sabi feel to it. It is slightly egg shaped, has a beautiful indigo blue glaze inside and makes me think of Japan every time I look at it and hold it in my hands.
I also rummaged the internet and here are some potters I find inspiring: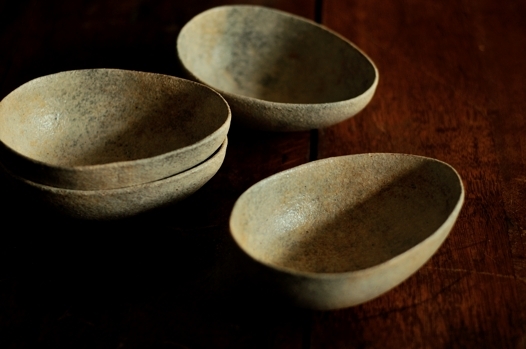 And Shimpei Mawatari: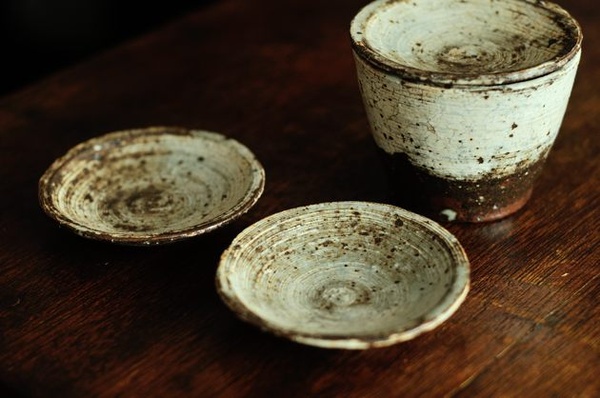 I also think the one below  by Maria Kristofferson is interesting and thought immediately of embroidery. I'm also interested in trying to wax some fabric using the wax as glaze, making encaustic vessels.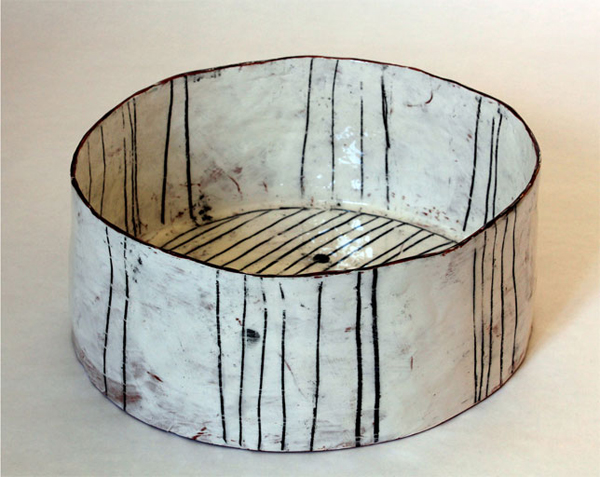 And last but not least Karin Eriksson's wonderful teacups:
Making more teacups using finely printed muslin or vintage flower fabric would look pretty, n'est pas?
Now I just need a nice long retreat in the woods without any internet to explore all of the above with my hands, rather than my head.