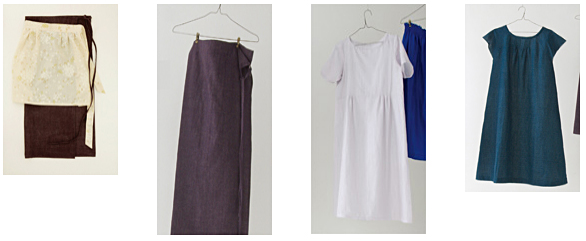 For quite some time I've been wanting to make one of these beautiful Japanese tunics, but unfortunately haven't found yet a good source for a pattern that appeals to me.
But look what I've found: a link to the phenomenal Japanese Kokka site with FREE patterns for all of us to download. Update (3/2012): The pattern are now available at: http://naniiro.jp/textile/pattern-making/pm-naniiroAW. The patterns fits on a letter size paper in the US or A4 for the Europeans. It's all in Japanese and you'll have to draw the final pattern yourself, but the measurements are all marked clearly and it doesn't look too complicated. The patterns include bags, skirts, kids' clothing and all kinds of other beautiful things.
I've already downloaded the tunic pattern  from top image right and bought some vintage striped fabric to see if the size fits at all. Find the tunic pattern here and many others to download as pdfs.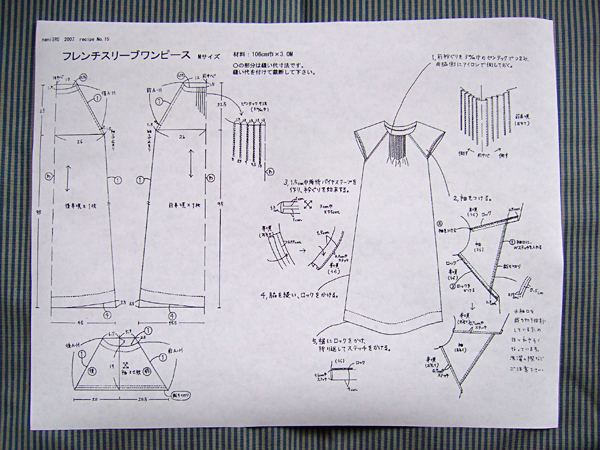 Haven't drawn it yet, because clever me, also decided to migrate the entire annekata site at blogspot to my new wordpress blog at the same time. Words of wisdom. If you ever want to do something like that,  do it over a weekend. It's quite nerve racking to see posts and comments appear and disappear seemingly at will. Make sure you have lots of tea or coffee ready.  Hopefully it will all be resolved over the weekend.
Wish me luck.