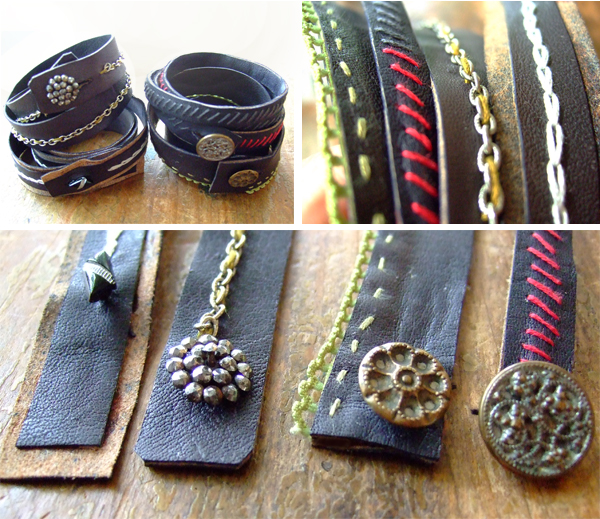 Here's an interpretation of the ubiquitous friendship bracelets. The more you make, the more you wear, the better they look.
These are so easy to make. Use scraps of leather, threat, chains, fabric and a bit of time.
Here is what you need: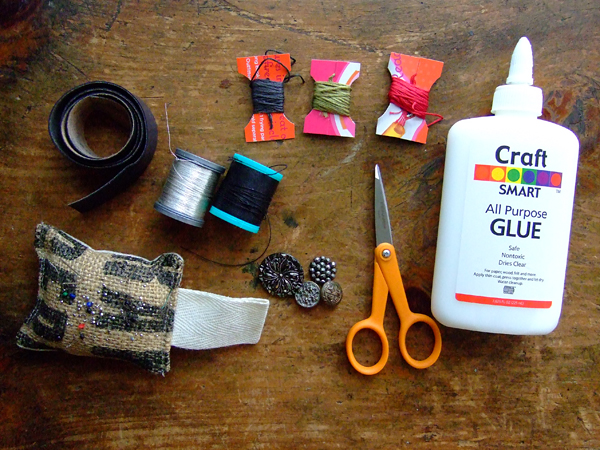 - leather strips: find leather binding, or cut them yourself from an old jacket, a thin bag to size ;  as an example, the finished bracelet/necklace below (second last image) is 3/4″ wide and 16.5″ long. Just make sure the leather is thin enough to stitch through.
– needle and thread
– scissors
– decorations: embroidery thread, buttons, silver chains, washers, or decoupage
– glue
– closure: Snaps or buttons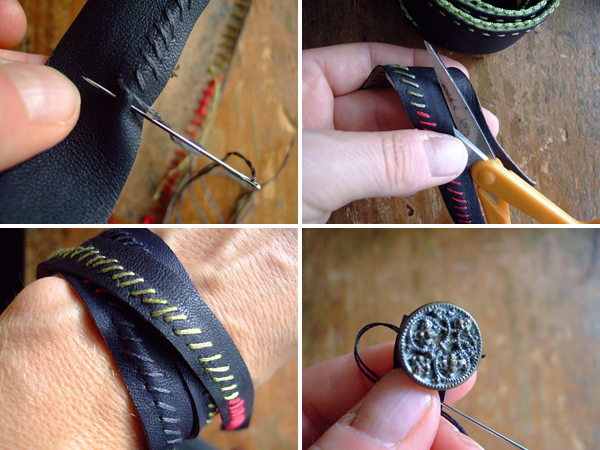 1. Cut a piece of leather. Make sure you include a 'seam allowance' to trim the bracelet later.
2. Decorate the leather strip. Embroider, draw with sharpie marker on light colored leather, glue or applique. My versions were simple and can be made in 30 minutes or less, depending on how extensive you embellish. Cut the strip roughly to your desired width. Again, leave some seam allowance.
3. Adjust the length of the strip to see how many times you want to wrap it around your wrist. Sew on a pretty button or use a snap closure. The buttons above are all vintage and beautiful. The prettier the button, the less you have to embellish.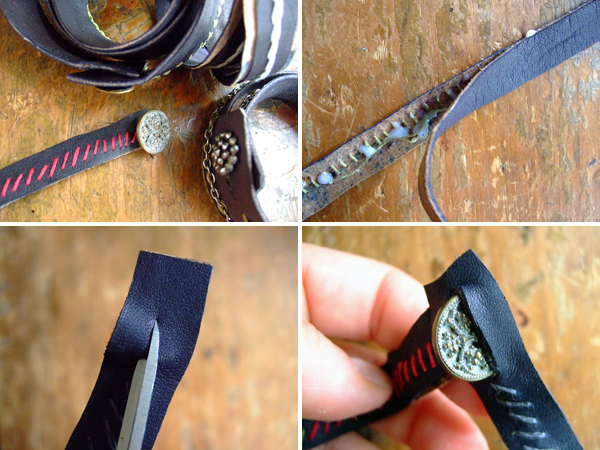 4. Glue on a second leather strip to hide the "back" side of your work. Don't worry if the strips don't match perfectly, you can adjust them in the end.
5. Cut out the "buttonhole" and make sure the button fits through the hole.
6. Adjust the width of the bracelet.
Depending on the length, a bracelet can easily double as a necklace.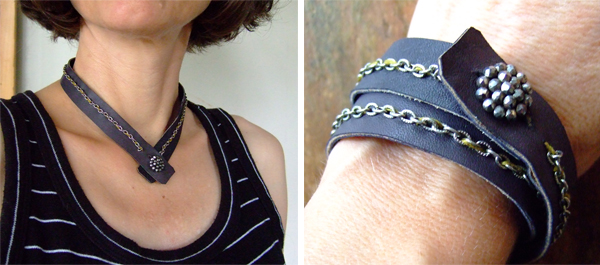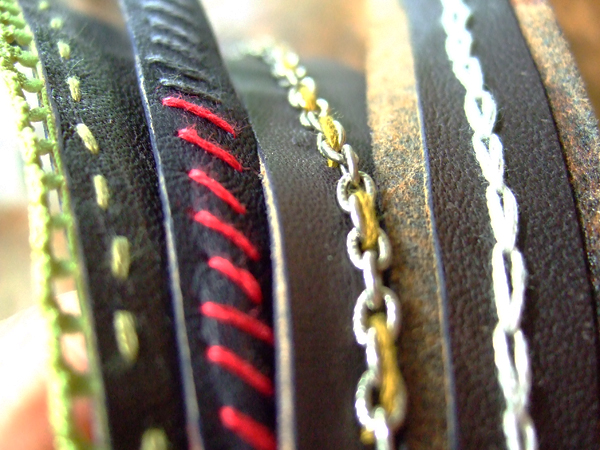 These are simple to make and lend themselves to infinite possibilities…