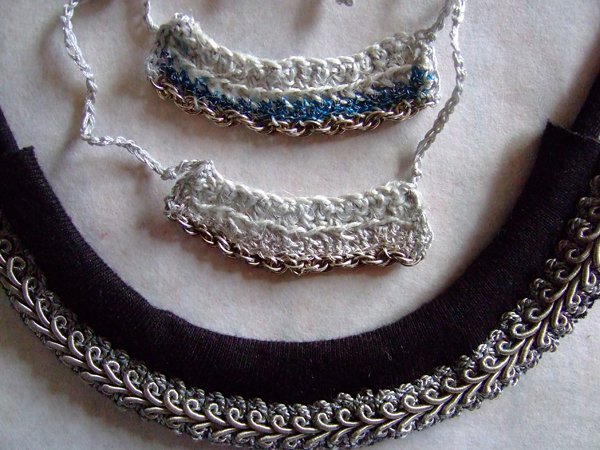 The New Year has started and it's time to organize. My embroidery thread was in a big mess, larger than a soccer ball, and hopeless. I feared it would be a reflection of my life in 2012. Colorful, entangled and chaotic. While I like colorful and chaotic, entangled not so much. I cut little cardboard pieces and  and my daughter helped me disentangle and wrap. A very satisfying thing to do and now they all look like this. I'm probably a Montessori child at heart.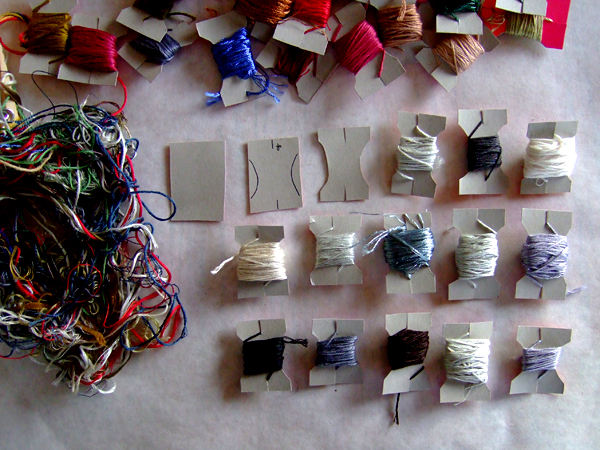 The top picture and the one below are a peak into what I'm working on right now. Fabric, thread and silver necklaces and there are more to come this week. If I'm ever to have an Etsy shop, I better start working on some interesting items to fill it with.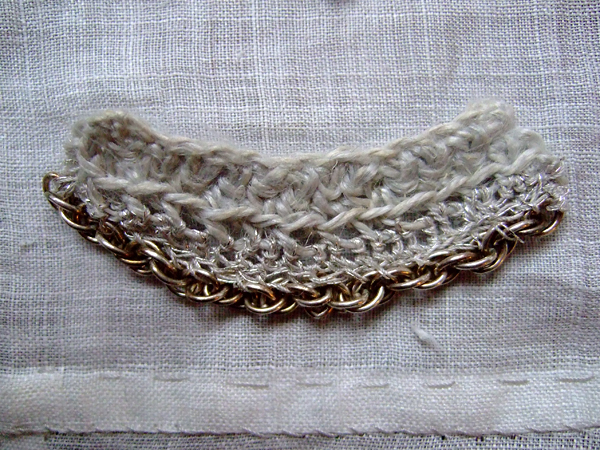 The silver chain on the bottom gives the whole piece a nice weight. I like the lightness of fabric jewelry, but the pieces often don't hang right. The necklaces I'm working on do, and while still in the experimental phase, they feel quite promising.
On a different note: The wonderful C. who lives in Japan sent me some silk and kimono fabric.  What a pleasure to finally see what I had blogged about here.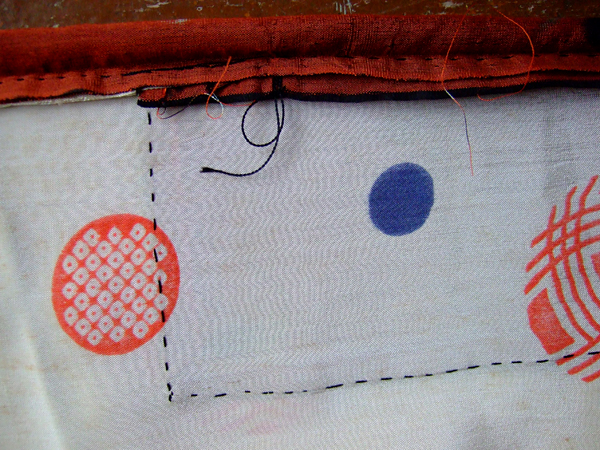 I'm still too impressed to cut into any of it, so for the time being I'm content to touch the cloth and "think" with my hands.
I'm working with my hands again and it feels so very good.
Hope your year has started well.