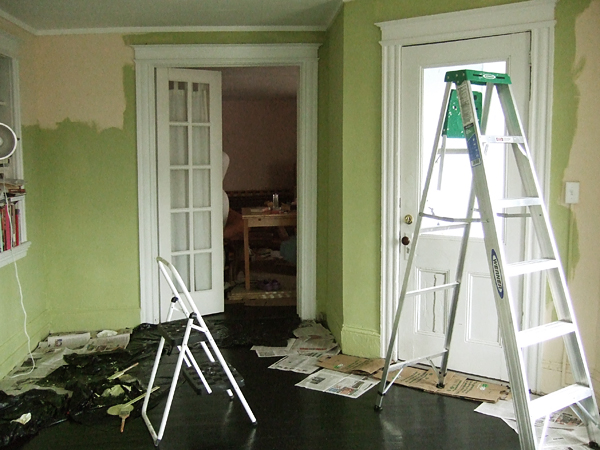 Monday was painting day.
One of the great things about a house that has been neglected for many years is that with a bit of love and paint, it improves. It also means that a 10-year old can freely experiment with a budding sense of home improvement and color exploration. Luckily, I have a 10-year old at home who was thrilled at the prospect to take on the task and explore. She painted for hours on end and loved it. The color was "Hearts of Palm" and is a clear upgrade from beige-ish ochre color that I once liked, but grew to hate. It's about the third time we're painting this room. Love the color now, but then again, let's talk in 2 years.
We have lots of rooms that need some TLC. Maybe I'll set my daughter off on a new trajectory, now that she is having fun painting.
It's just like the baby that mops your floors while developing its motor skills.  How very practical.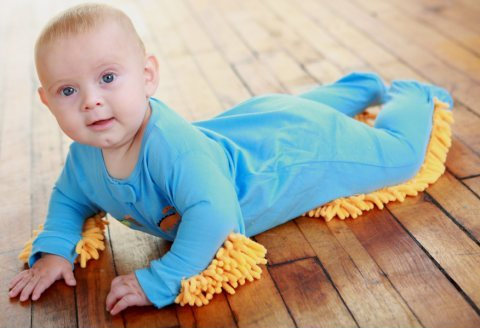 Image (c) betterthanpants.com
In case you're concerned about my daughter's well-being while inhaling the fumes of acrylic paint on a cold fall day, there is no need to worry….of course we used Zero VOC paint.
We did it together and had a great time.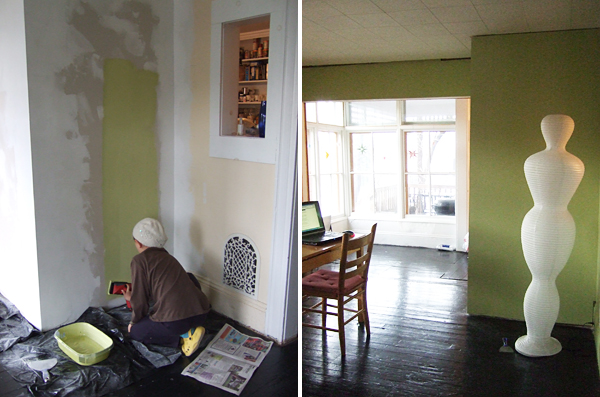 And now, we're done talking about dining room floors and walls.  And that's a promise.