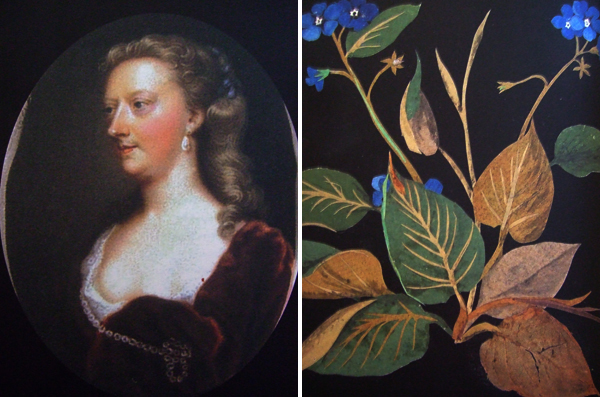 "A life's work is always unfinished and requires creativity till the day a person dies."
(The Paper Garden)
Imagine creating your best work at the age of 72, work that would find a permanent home in the British Museum.
The book "The Paper Garden" is a fascinating biography about Mary Delany (already mentioned here) who did just that: at the age of 72 she created breathtaking cut paper flowers portraits – or paper mosaics as she called them –  inventing the art of collage.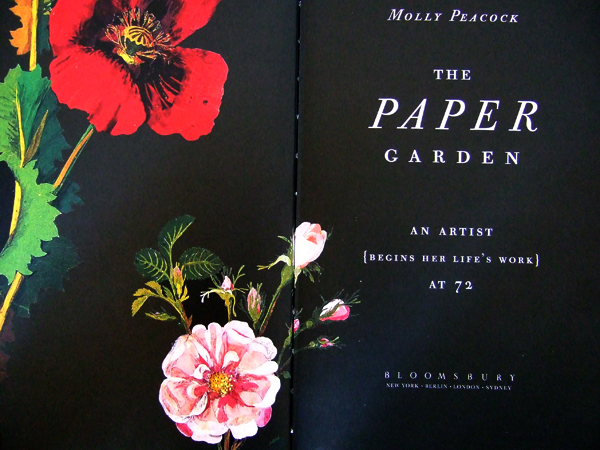 Born in 1700 Mary Delany (nee Granville) was married off at the age of 16 to a 61 year old drunken squire to improve the family fortunes. At the age of 25 she found herself a widow and in the years to come rejected many suitors, amongst them the charming Lord Baltimore. But she did not retreat to a quiet life instead she cultivated a wide circle of friends, including Georg Friedrich Handel  and Jonathan Swift. At 43 she fell in love and married Patrick Delany, an Irish clergyman. After 23 years of marriage, she found herself a window for a second time.
To overcome her grief, she started to experiment with paper, paste and scissors and created  985 botanically accurate, hand cut flowers mosaics from water colored paper that she tinted herself. She was a lifelong artist, but it was not until she was 72 that she really 'bloomed'. And that, in Molly Peacock's words, "…gives a person hope".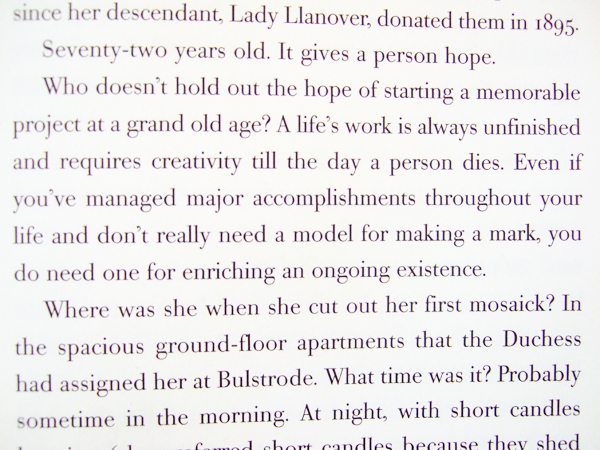 I'm getting to know Mary Delany  well through the  book .  Not only is it  beautifully written, but it also features some wonderful reproductions of Delany's work. The image below taken with my small digital camera shows some details of her tiny paper clippings. On the computer screen, her mosaics often look like water colors.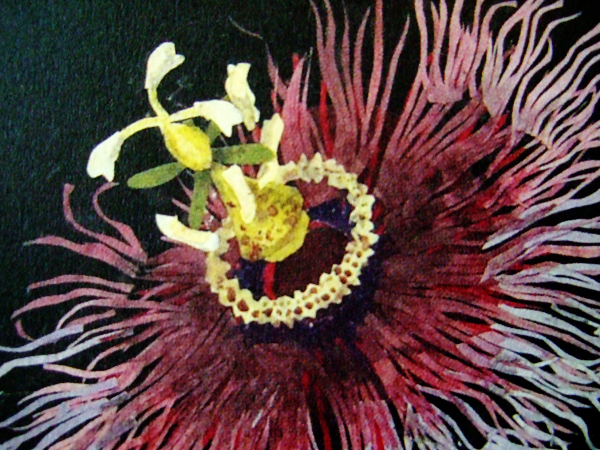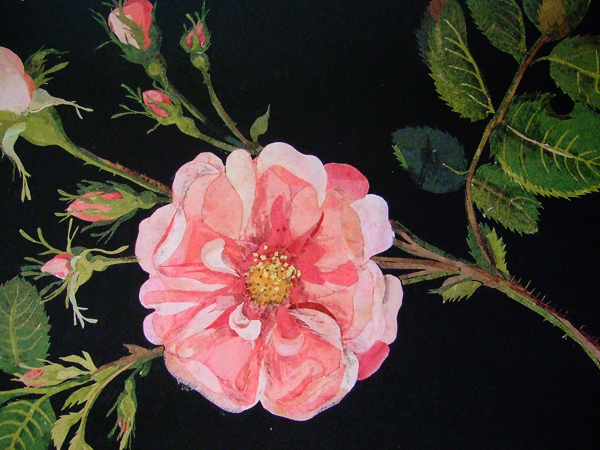 How dexterous Mary Delany must have been in her 70's, not to mention her incredible eyesight. Eyesight is on my mind right now as I'm entering that phase where my own is diminishing and thinking about that wonderful companion of middle-age: reading glasses.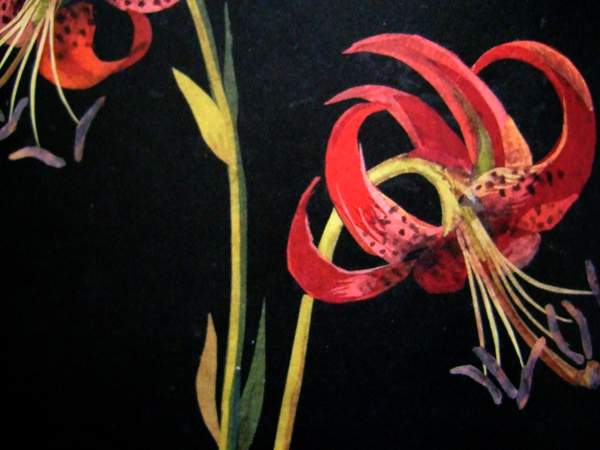 To celebrate the changing seasons and bring a sense of that darker beauty into my home, I've placed some Gerbera in front of my chalky black walls upstairs. Flowers DO look good in front of a black background.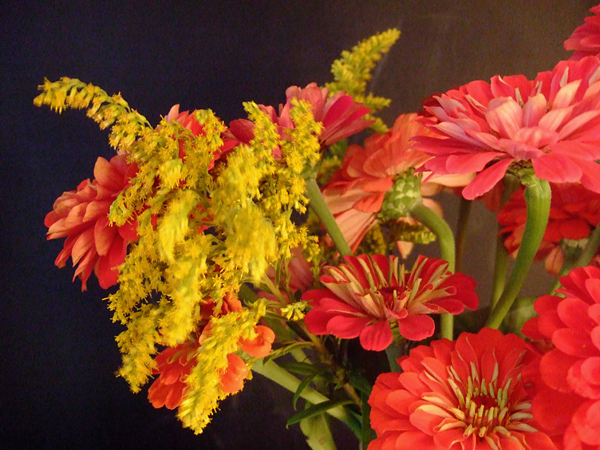 An artist starting to create her masterpieces at the age of 72. It gives a person hope.
Links:
The Paper Garden by Molly Peacock
Molly Peacock's website.
Mary Delany at The British Museum