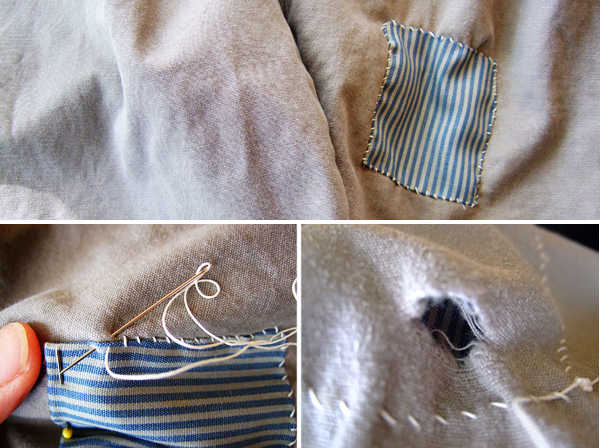 Sunday is "Fabric Manipulation Day" and I haven't taken part for the last three months. It didn't look too good for this month either, when time and ideas were sparse. So instead I mended an old favorite pair of pants; at least  that was something productive to do.
And how things often go, at the end of the evening I was in full experimentation mode with needle and thread.
Sooooooo…..see you on Sunday!