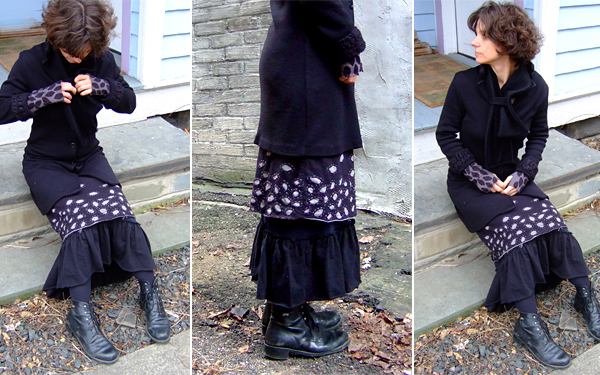 One thing is for sure. If I ever watch Downton Abbey season 2, I'll brew a large thermos of strong coffee, pack some snacks, close the door behind me and watch the entire series in one sitting. That way, I'll be immersed for only one day instead of an entire week.
You would probably think that Downton Abbey influenced the above outfit. True; but only partially so, because it's also one of my more common winter outfits when I'm tired of  "lounge-wear".
Don't I look a bit like a maid having a day off? Well, maybe not a maid working at Downton Abbey, but rather a smaller mansion with more humble means.
My underskirt is a simple hand-sewn t-shirt skirt with a big ruffle. I wear this one often in winter under my other skirts, when a single layer jersey isn't warm enough. Surprisingly, 2 or 3 layers of t-shirt skirts are pretty cozy.
The boots are my beloved ancient thrifted Campers and the hand-warmers are made from thrifted t-shirts as well. The wool jacket is so old that it's "Made in Italy". Comfort is king of course, so the entire outfit stretches in all directions – a lovely improvement from the early 1900s when most women were wearing corsets.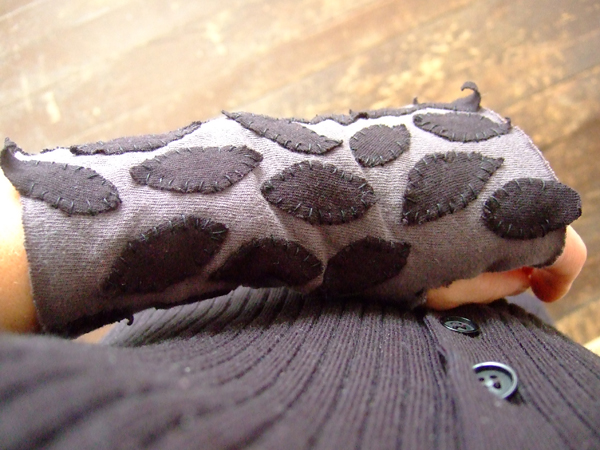 I'm also experimenting with new recipes. Yesterday, I cooked a dish that looks exactly like pulled pork, but I don't eat meat and it is not tofu.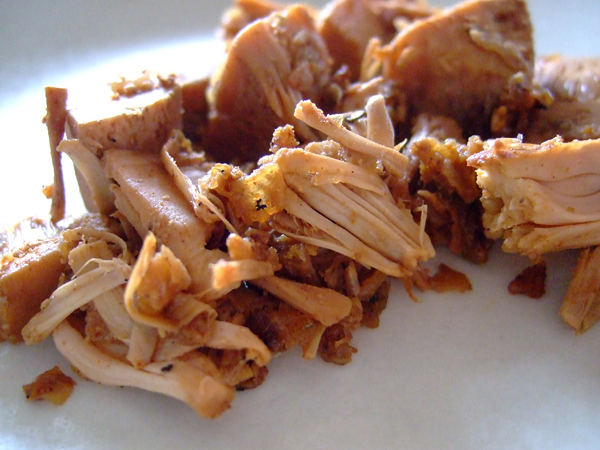 What does it look like to you? Take a guess. Curious….am I the only one who didn't know about this dish?