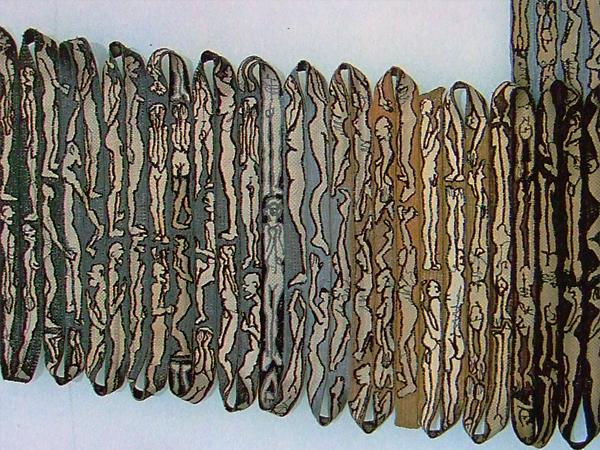 Did the title make you click? I was originally taken by the texture, shapes and form of the ribbon and didn't at first notice the stylized undressed figures moving and dancing. The work is by Susanne Klinke, a German artist from Meschede and there is not much about her or her work on the internet. Is that even possible in this day and age?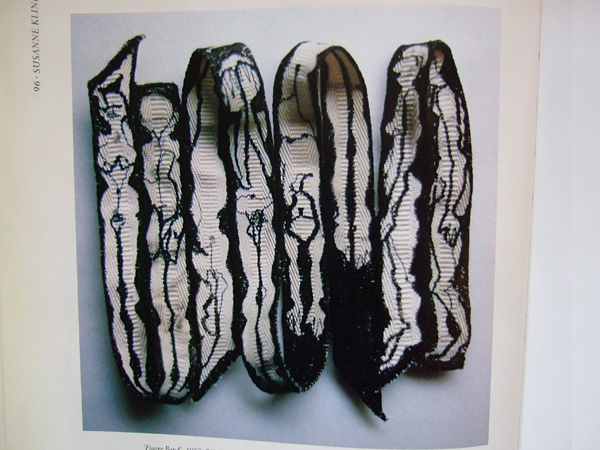 I found Klinke's work through browsing the book "Contemporary Embroidery"; and while there are many talented fiber artists within, this one was my favorite.
Isn't is amazing, how these figures come to life?