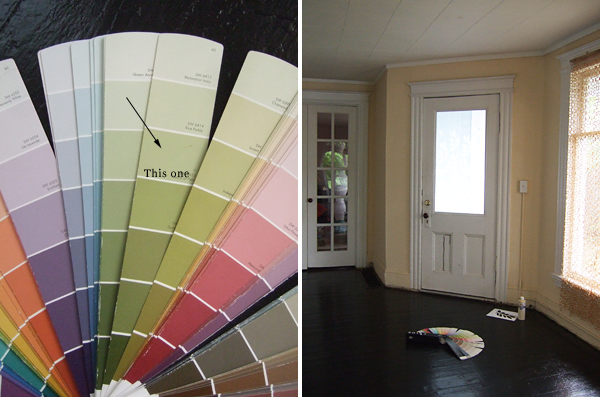 Usually, when I come back from a long trip, my house seems to me rather… improvised (read shabby) and I get anxious…..very anxious. This time was different. The improvised state of my home is the same as always, but my attitude has changed. While I usually see the imperfections, this time, I see the possibilities. It helped that that awful floor, the one I've hated for 3 years, was finally painted.
It's interesting how travel helps to change one's perception.
The suitcases are still sitting full by the door,  but with all the inspiring colors of Europe, I've already bought new paint to bring a little Southern Germany into my home. It's time to bring fresh eyes to my familiar surroundings.
One of the things I noticed in Germany was that everybody was wearing prominent bracelets and with the gift giving season not too far away, a roll of old vintage leather binding in my scrap box, caught my eye.
I have always loved the color, a deep indigo blue, but never quite knew what to do with it. With my mind unclogged and fresh, I started to experiment.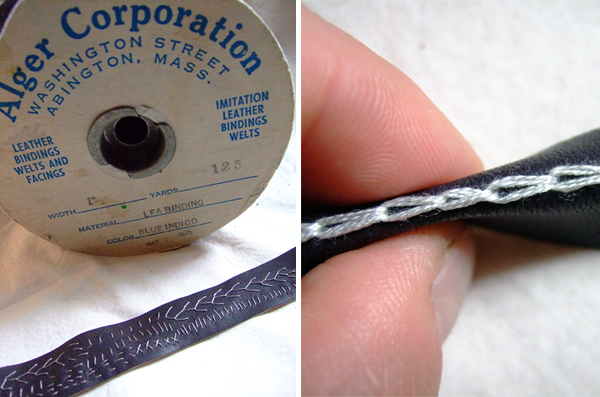 The nice surprise was that sewing onto the thin leather strip wasn't hard at all and I didn't even need thimbles.
Below is my first attempt. These bracelets are fun to make, not too time intensive, personal, easy and comfortable. I'll post a tutorial and better images soon.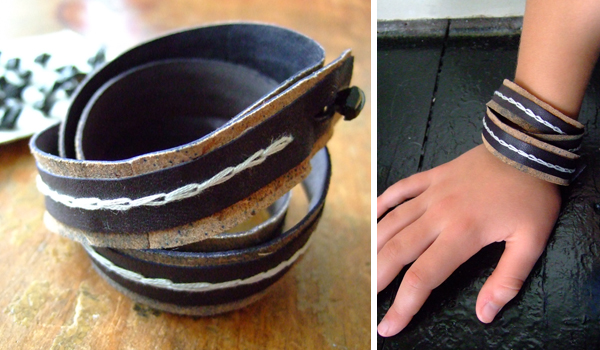 I'm well aware that most people don't have a vintage roll of leather binding lying around, but thrifted leather coats, jackets or bags would work well, if the leather is thin enough to stitch through.
It's good to be home…