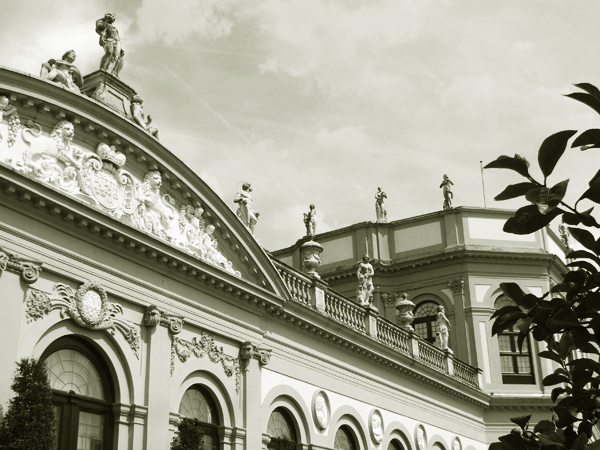 At this year's dOCUMENTA13, I learned about Füsun Onur's work. She's an artist from Turkey and uses many different material to express her art including needle and thread.
"Dance of the Crows" was very much what I had envisioned when I cut holes in my curtain (as you may remember). Unfortunately, I had no concept. This is the difference between a real artist and myself.
This beautiful curtain is giving me some inspiration:
The image above is the whole cloth and difficult to photograph. It's a hand-stitched piece of calico, commissioned by dOCUMENTA that covers a window in the "Neue Gallerie".
Look at these details:
And my favorite feature…..it's reversible.