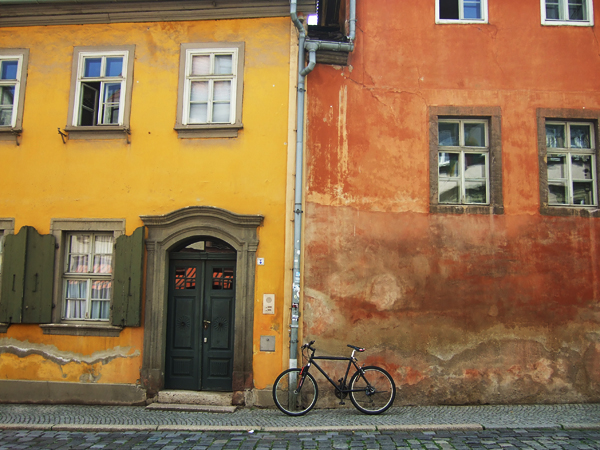 What looks like a typical Italian street scene above, is instead Weimar, a town in the Eastern part of Germany. I had never really visited the former East except for Berlin and was curious how it looked 20 years after the walls and fences came down.
Weimar is the birth place of Bauhaus and Goethe's chosen home from 1775 until his death in 1832.
Goethe was and still is Germany's Renaissance man: a brilliant writer, philosopher, naturalist and traveler. From his many books and essays, this is one of my favorite quotes:
"Man sieht nur das, was man weiß."
(You only see what you know.)
Weimar is a beautiful place with an old romantic market place, wonderful classical buildings, museums and sidewalk cafes. Of course it also has the ugly boring shopping strip right in the center of town, filled with cheap souvenirs and the same chain stores found everywhere  in Germany and beyond. Yes, there's a McDonalds in Weimar.
When traveling,  I choose to ignore those and walk the side streets instead. Then my perspective isn't tainted and it's easier to imagine the streets as they were when the horse drawn carriages rode the cobbled streets.  They also take me from the familiar to the unfamiliar where I can practice "seeing" what I don't know.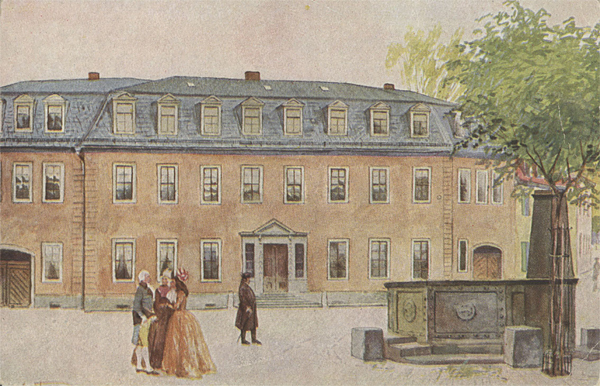 Above is a drawing of Goethe's residence in the 19th century. Below is a photo I took of the backside of the house with its marvelous gardens.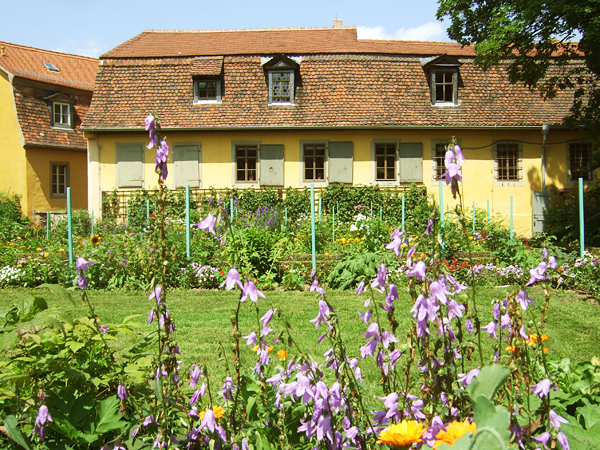 Photographing the inside of the house wasn't allowed, but I couldn't resist sneaking a picture anyway: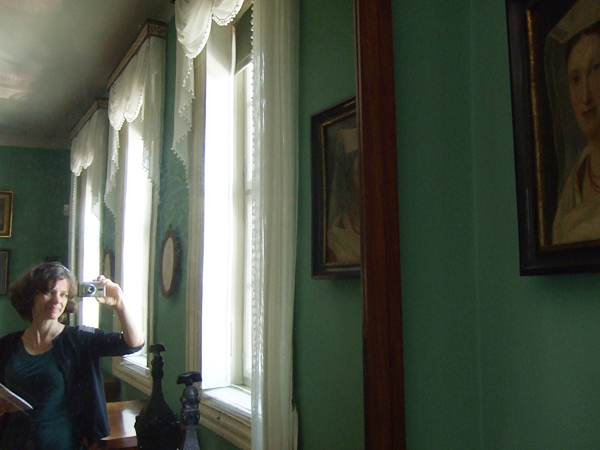 Below on the right is the bedroom where he spend his last years.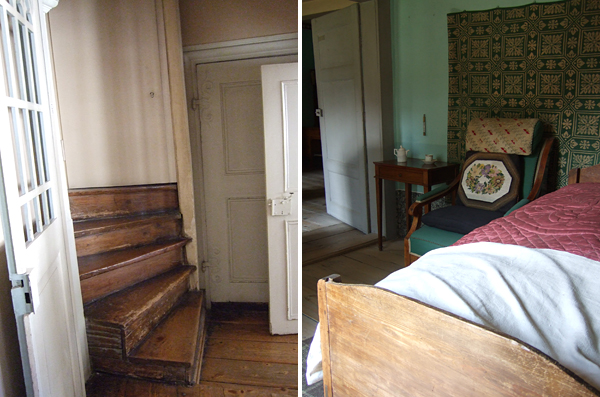 It still looks very much like what I had seen in old pictures: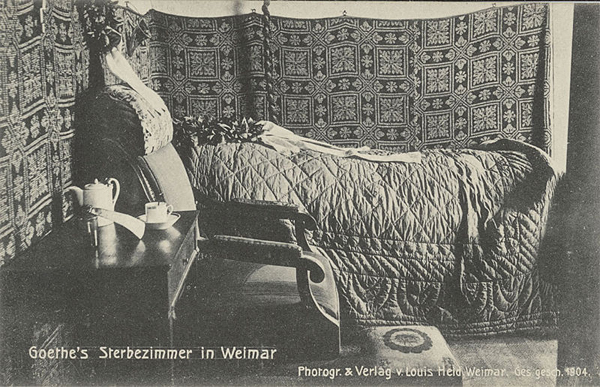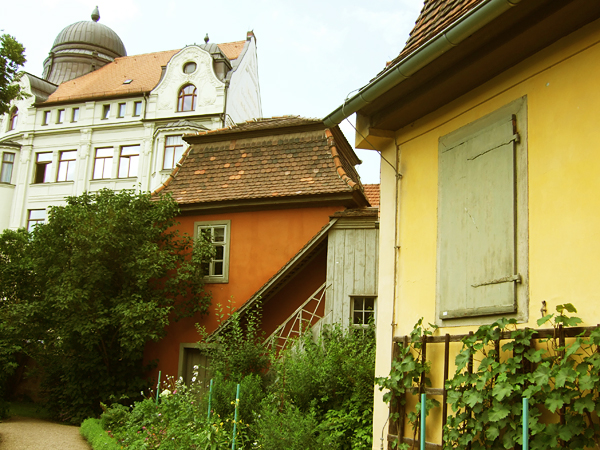 Our original plan was a much more glamorous trip to Italy, just like Goethe took in 1786. It seems I've found my own "Italy" right in the heart of former East Germany.
Goethe is right.
It's a challenge to see what you don't know and to see something familiar in an unfamiliar way. It's the reason why I'll continue to wander the side streets.
After leaving Weimar we headed to our next destination. Our "home" for the next few days would be in the building below,  behind the first chimney on the left.