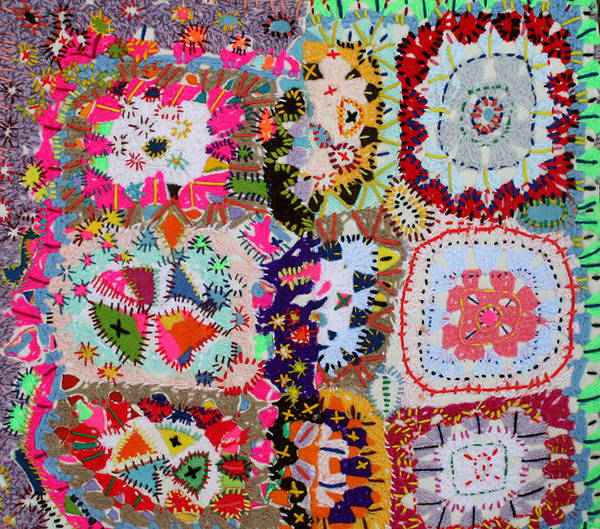 Isn't this just the embodiment of summer? It makes me think of a bohemian retreat or a gypsy caravan in the middle of nowhere.
Amanda Goode is the creator of these wonderful fabrics which seemed to be first crocheted or knitted and then top stitched. She was member of the Group "CREATE", Colour Research for European Advanced Technology Employment. Here's another one, this time embroidered onto a knitted base: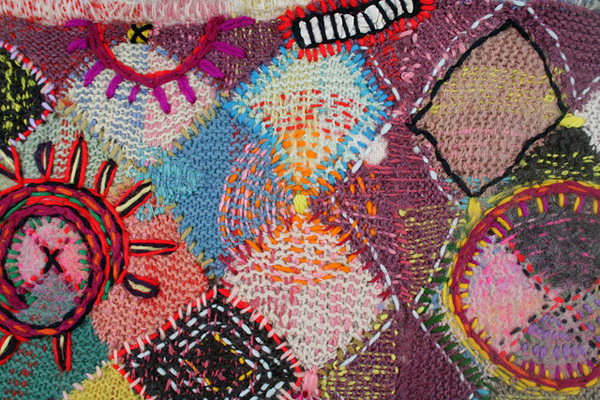 Aren't they phenomenal? For more of these and her work, see her inspiring flickr stream.
Enjoy your  Sunday.