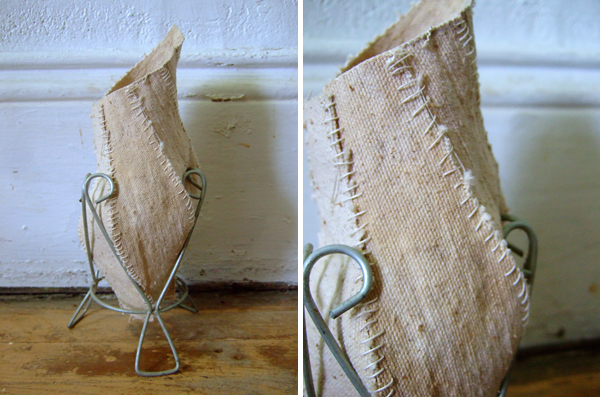 This month's fabric manipulation is back to dimensional. I've made a simple form that can be twisted and folded into many different shapes. Here is how it works. First cut the shape below from sturdy paper: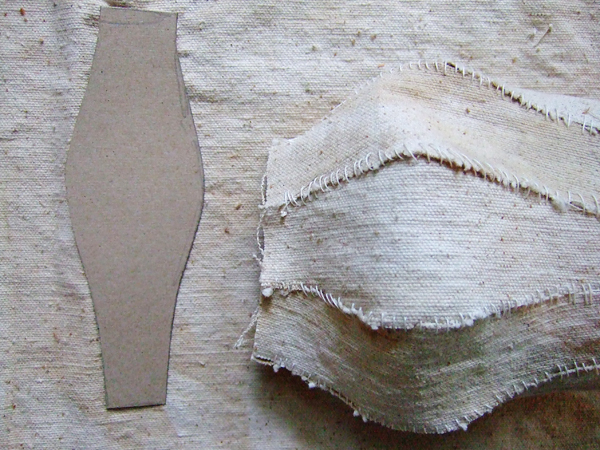 Transfer it onto sturdy fabric and cut a few. Sew them together with rough stitches and without overlapping the heavy canvas. Here are a few shapes that I liked: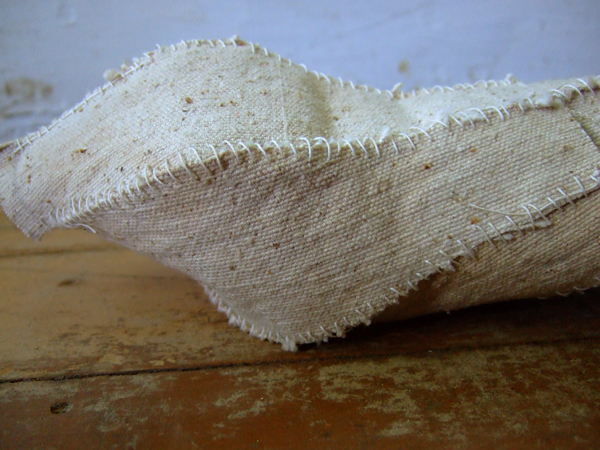 The one above reminds me of a Whelk shell.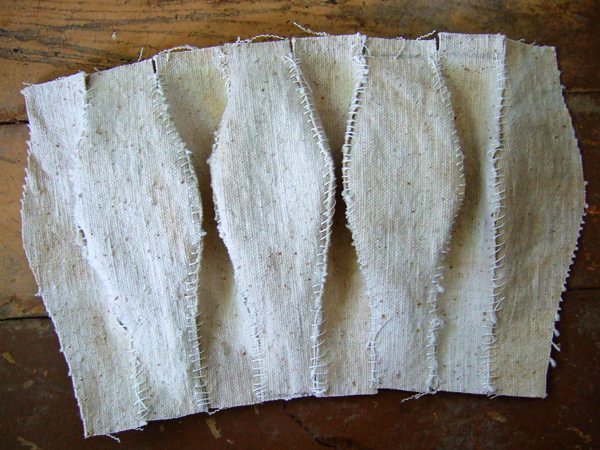 I'm not sure what these would be good for, but does it matter?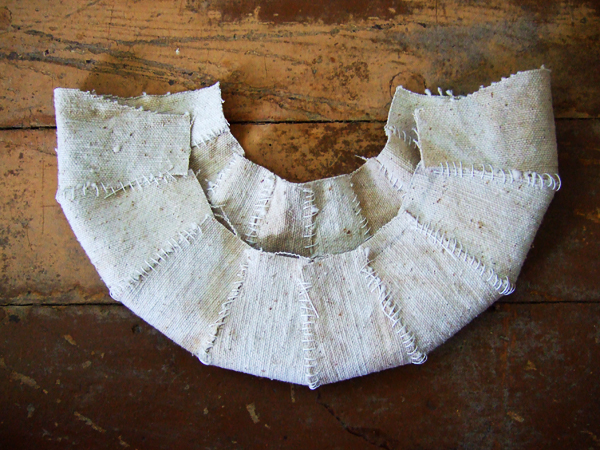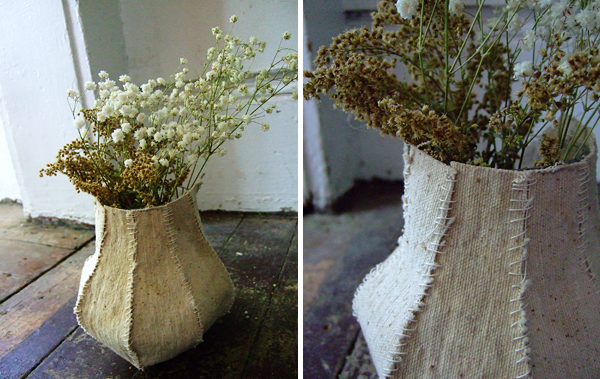 The "vase" is a bit crooked, because I haven't yet "closed" the shape.  Experimentation with dimensional shapes is a lot of fun.
Note to self for future experimentation:
– make a small light shade and put some thin wire into the seams
– use lighter fabric, a bit of starch and make a tea pot
– make a whole mobile with small teacups from Liberty inspired fabric
For more fabric manipulations, visit Lucy from Nahtzugabe who  is collecting all the links on this Memorial (Pfingst) Weekend.
I am still enjoying myself on our trip and will look at all your manipulations on Monday.