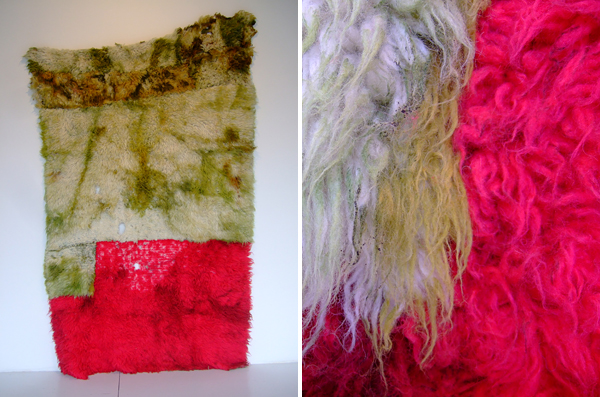 Do you remember the old flokati rugs, the shaggy ones from the seventies? I had one and it was impossible to keep clean. This is what I should have done with mine before throwing it out.
Anna Betbeze manipulates these rugs into textile sculptures, moving the flokati from the 70's bedroom into world class galleries.
She uses mud and acid dyes, which sound more aggressive than they often are. I believe that anything dyed with vinegar for example is called acid dye.  Not sure, what other acids might be, but judging from the pinks and blues in her work, they don't look very gentle. Can any plant pigments in highly concentrated forms produce royal blue?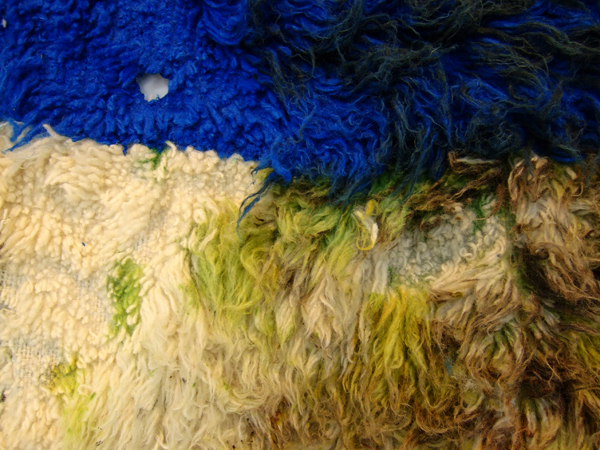 Her work is currently showing in North Adams, Massachusetts at MassMoca and I was fascinated by these enormous organic looking sculptures.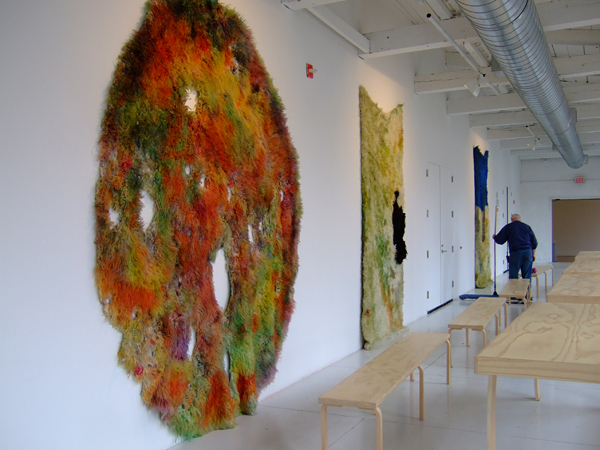 The details reminded me of maps or gardens.

I've been making vessels in my head all week.  Now that I'm home again, it's time to pick up needle and thread.