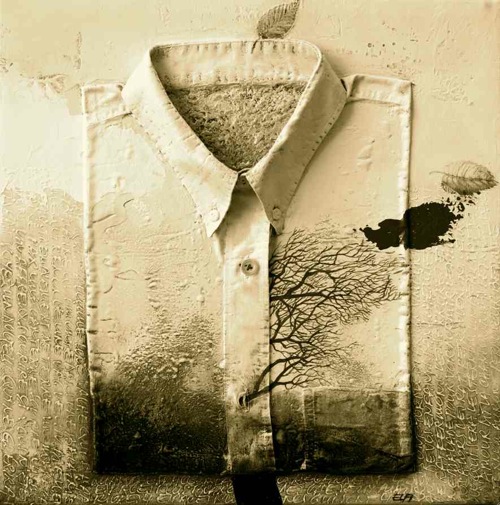 Isn't it clever how this artist  incorporates clothes into her painting?
Elfi Cella is a Swiss based painter, who paints miniatures and mixes paint and textiles in a wonderfully innovative way. Now that's what I call fabric manipulation.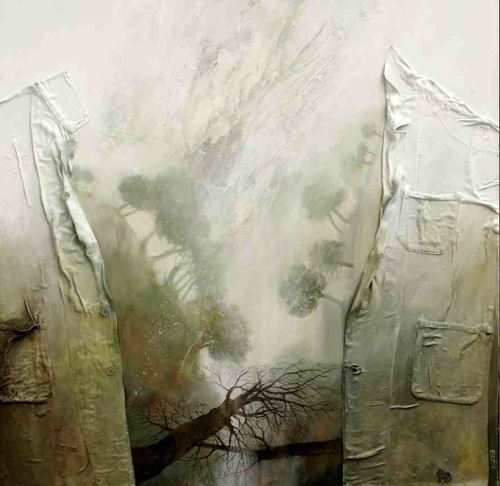 Not sure if this is printed or painted, but it's very much alive and intriguing. To me it's like catching a glimpse of an emotional storm .

She has a blog in French, but I haven't found much more of her work on the web.
Aren't her pieces spectacular?