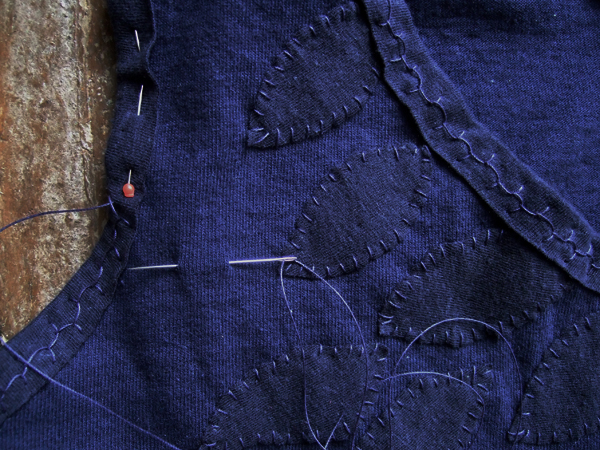 After a few more days of stitching, my t-shirt is ready. I started with white thread, but I didn't like it, so I ripped it all out and started from scratch using dark blue buttonhole thread instead. The fabric of the "leaves" and the binding are a slightly darker blue than the rest of the shirt. It's subtle and I like it.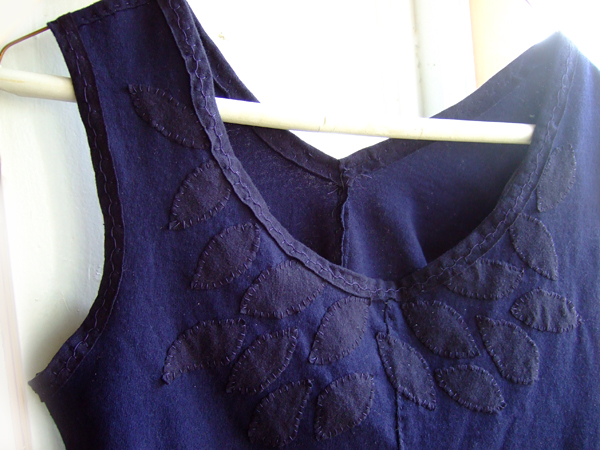 I was planning to experiment and blog more about the earth pigments, but gave up on the idea, once I realized, how difficult it is to dispose of them properly. It seems black beans and local plants are the way to go.
And  finally finally, I have an idea for Sunday's fabric manipulation.