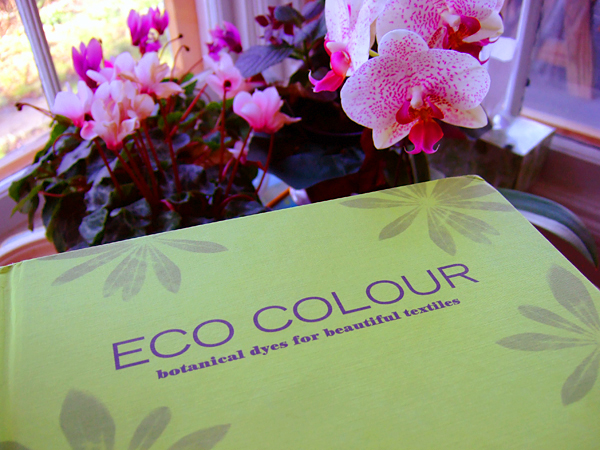 Have you ever thought of what to do with the water you soak your black beans in? Of course not. I usually throw it out or use it for watering the plants. I hadn't either until yesterday. But first things first.
Yesterday the much anticipated book "Eco Colour" by India Flint arrived in my mailbox. It offers everything one could possibly want to know about how to dye fabric with flowers, berries, roots, rusty objects, manure and dirt. (I'll hold off with the cow patties for the time being…)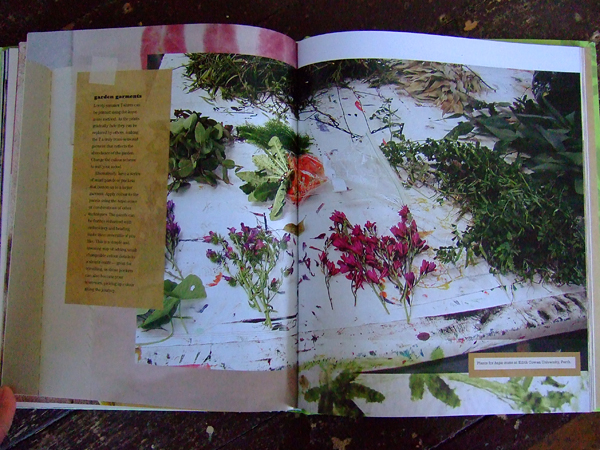 The book is neatly organized and starts by explaining how to prepare your fabrics and your environment for dying. There's an extensive chart of plants and their color characteristics and with its beautiful illustrations, the book is a feast for the eyes.
What I love specifically is that it doesn't give a formula for concrete results, but invites experimentation and celebrates surprises as part of the unpredictable nature of plant dyeing. Unique results are desirable.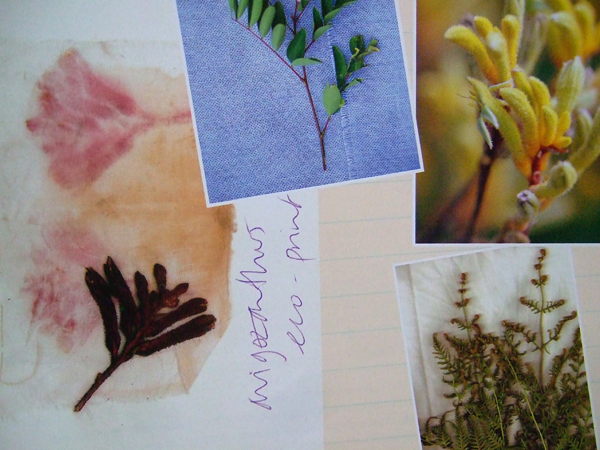 With its gentle and sustainable approach to color, the book clearly resonates with me. Remember this CNN report on how our jeans are dyed and the resulting pollution of the Pearl River? It still makes me shudder.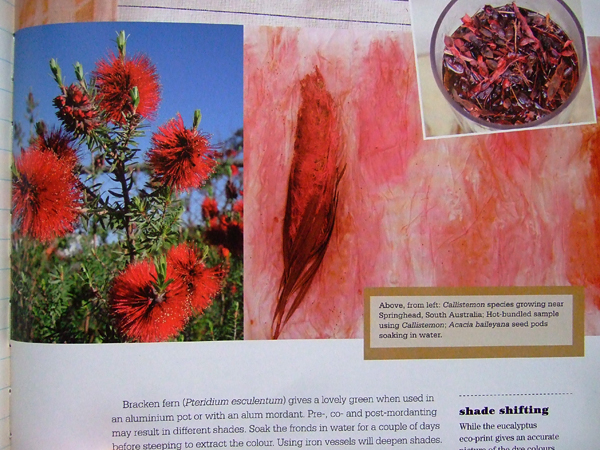 I'm already on the lookout for thrifted pots and vessels, but as I'm heading out to Boston soon, there is no time to experiment extensively.
However, I did want to try at least one small little project, one I could handle without much prep. What I learned in the process is that the soaking liquid of black beans makes for a nice blue. We eat lots of beans here, so that would be no waste and no health hazard to use some of that soaking liquid for a test to see how dyeing and I get along. Here it is. It's not exactly blue, but more a purplish color. I like it.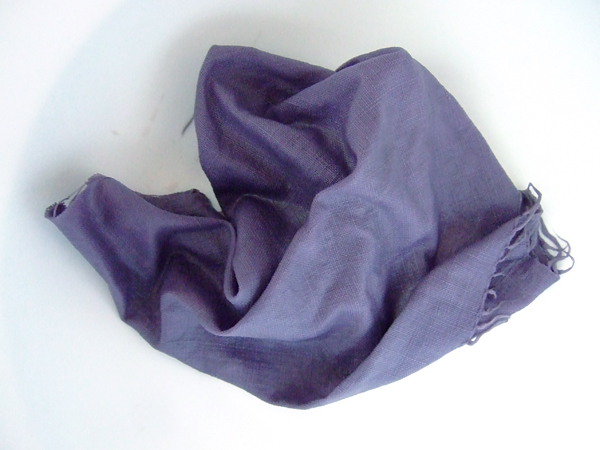 Update: Once the fabric was dry, the color resembles more an elegant powdery French blue, which I like even better than the purple.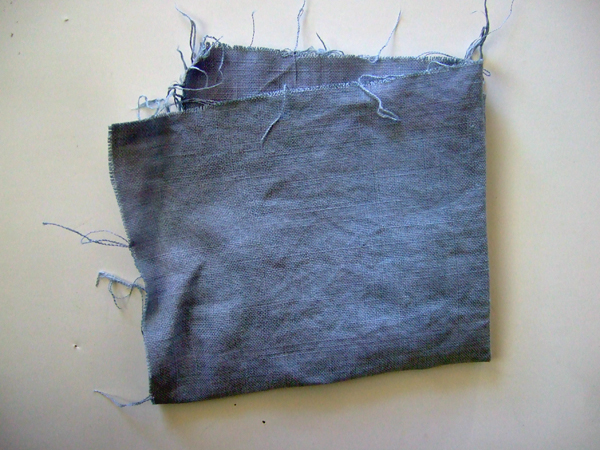 I've used soy milk as a mordant, taking advice from the book and it seems to have worked well. I'll try dyeing white thrifted t-shirts next. We'll see.
If you would like to venture into fabric dyeing, visit India Flint's website and her blog to get inspired. If I lived in Australia, I'd run out this very minute and collect some Eucalyptus leaves.
Eco Colour – Botanical Dyes for Beautiful Textiles
I don't own her other book (yet): Second Skin, but it also looks promising.