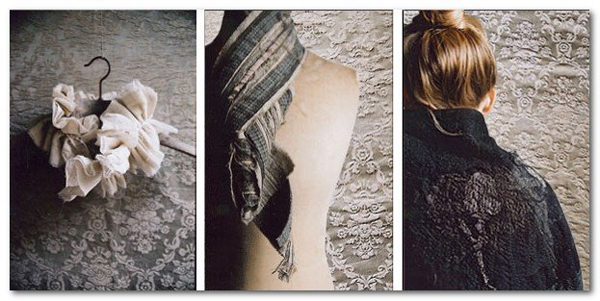 Manon Gignoux makes clothes, soft sculptures, accessories and jewelry using pieces of fabric to create soft colored faded beauties. (Manon Gignoux's website is under construction, but you can download a pdf presenting her work on this page.)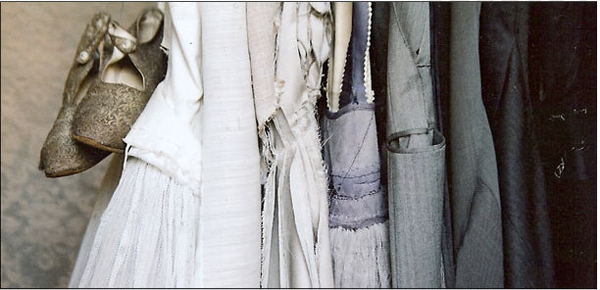 She studied at France's Duperré School of Applied Arts where she worked on a photographic study of the clothes worn by workers in the early 20th century. She focused on exploring the "traces of wear and tear" on clothing. She is very versatile. Below are examples of her soft fabric sculptures.
Which brings me to my own fabric manipulation. Below is my homage to the beauty of the impermanent. Are you tired of the leaves yet?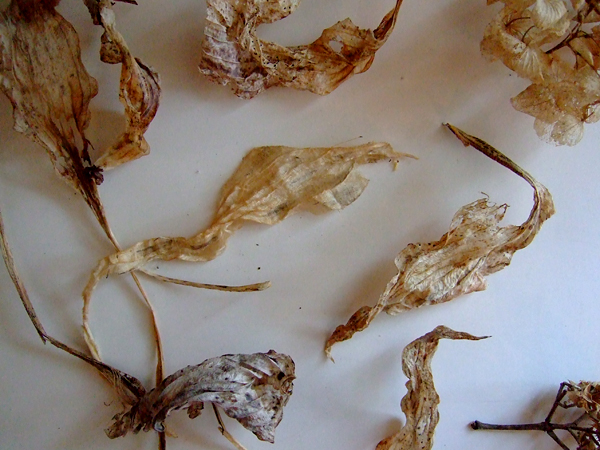 You probably guessed it, the leaf in the center is actually made from yesterday's handkerchief linen.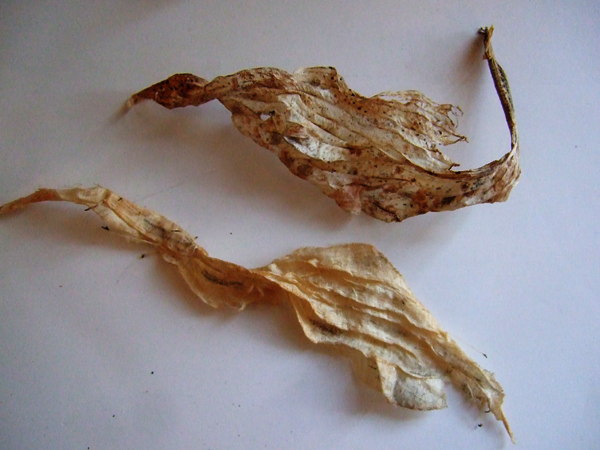 I cut out a leaf shape, sewed some small pleats, colored it with coffee and rubbed it with a bit of carbon from a burnt match. It was late last night and the linen leaf looked indistinguishable from the dried ones under my yellowish kitchen light. With morning light it's a bit pale, but there's always more coffee and carbon to make it look even more authentic. The shape is quite passable, no?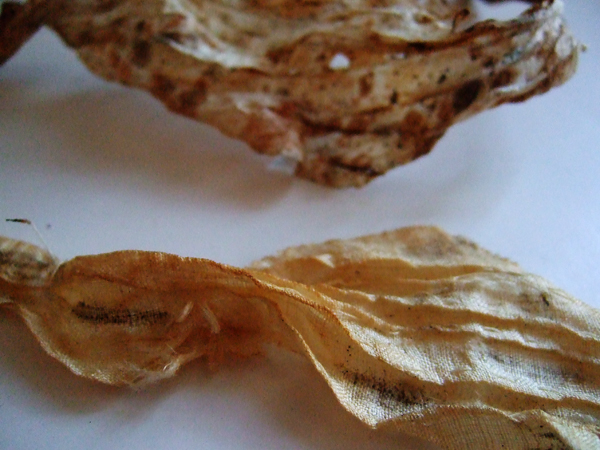 It was a LOT of fun playing with the idea to make something impermanent permanent to have a reminder of the passing of time. I'll make more of these and tape them to a wall in the future….
….But, I'll show a totally different take on fabric manipulation this coming Sunday!