It's done! It's done! Its done! I am ready to attach binding to everything that won't complain or run away. Eventually all of my husband's shirts will feature beautiful necklines, because I've a new found love for adding trim. And best of all, there is an easy way to do it.
But, if you have no intention of adding trim to anything anytime soon, jump to the last paragraph and have a great weekend.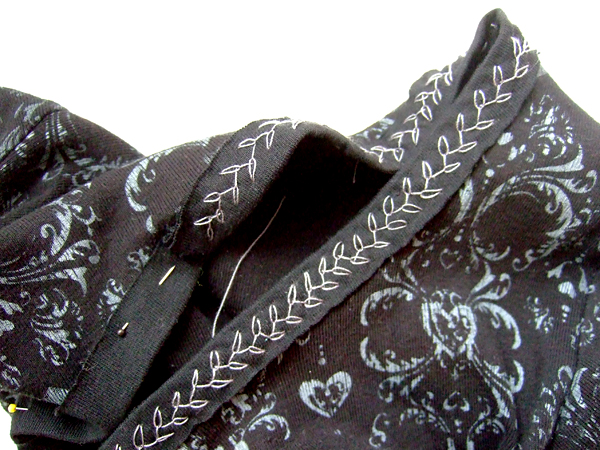 Adding trim has always been my most dreaded task. I'm no master stitcher. My stitches often behave like toddlers when I don't pay attention. They would rummage in the neighbor's garden, if I take my eyes off them for even a second. See a nice example below right.
The image on the left shows my new back-side with less wandering stitches (but using the same amount of attention). So how did I do it?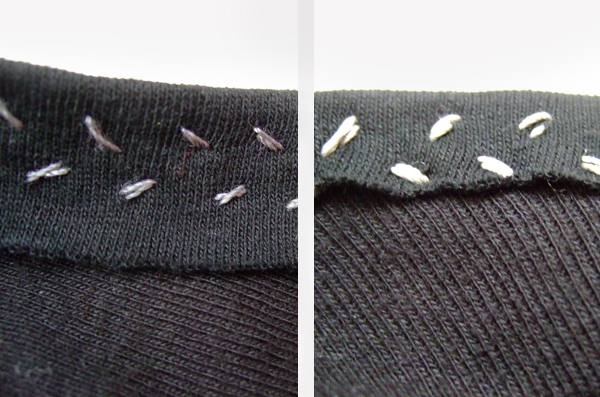 Here is my easy addition to Chanin's marvelous instructions: In her book the binding strip is folded in the middle, then ironed and attached. Mine has an added 1/4″ of width on the back: Add it to the binding, fold and iron it like the image below.
Position the wider side to the back so that all the stitches will land properly.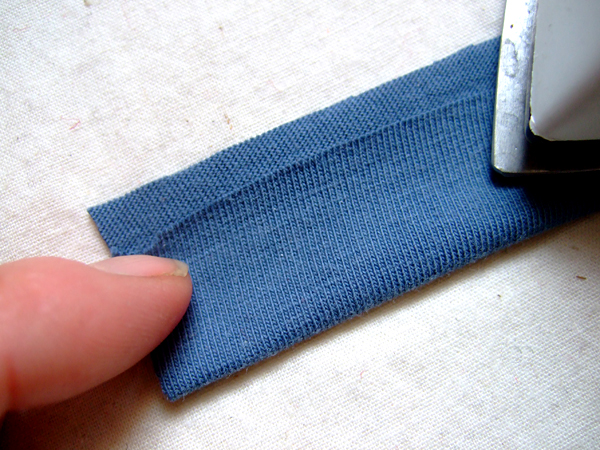 It makes attaching trim so much easier and and more pleasurable. If you don't have enough time to sew one of Chanin's incredible dresses, it's an easy way to add that little something special to an existing or thrifted t-shirt or blouse.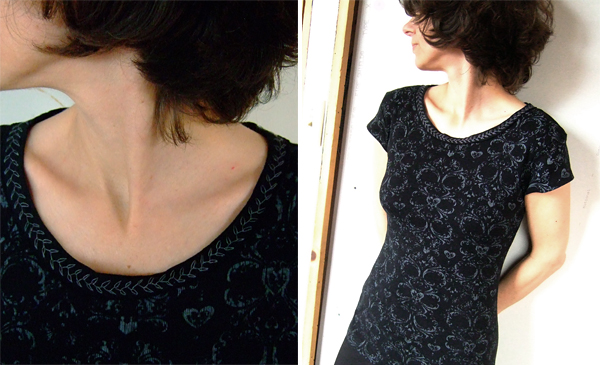 It's almost like wearing a necklace.
On another note, I went to see "The Artist" yesterday and was very disappointed. I was prepared to like it; because, what's not to like about a black and white silent film with great acting, artfully done. But I didn't like it, not even a bit. That makes me one of the 3 people in the world who didn't. Have you seen it? What do you think?
Any film you've seen recently, that is a must-see?