Ever wondered what else you can do with old t-shirts?
Nunalab rescues jersey remnants from factories around Lima, Peru and transforms them into unique contemporary accessories: fabric manipulation at its best!
Nunalab was founded in 2010 by Ursula Alvarez and Mariela Bazan who have been working with Peruvian artisans for over 20 years. The concept is simple: using traditional techniques and applying them in non-traditional ways, Nunalab creates unique and contemporary accessories.
Small strips of jersey are crocheted, knitted, macraméd and knotted to create the beautiful scarves pictured above.  They also use other recycled materials such as phone wire, cords, shoelaces, and cotton winning the 2011 Premio a la Ecoefincia Empresarial prize for sustainable practices.
Read the article in HandEye Magazine here.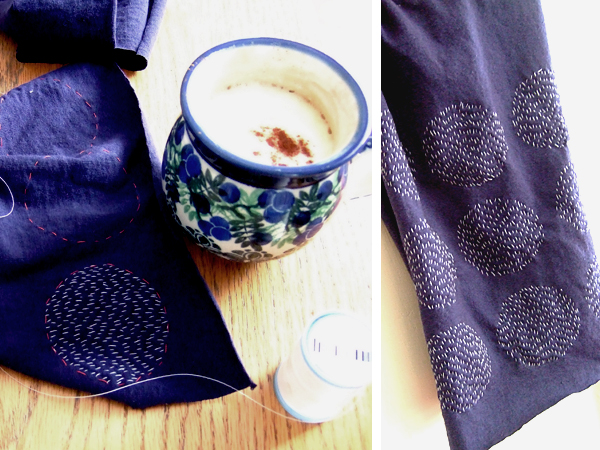 There was not much innovation or stitching in my house over the weekend, just the kind where the mind travels and the hands stitch.
Of the 15,000 feet of thread, I've 14,975 left.