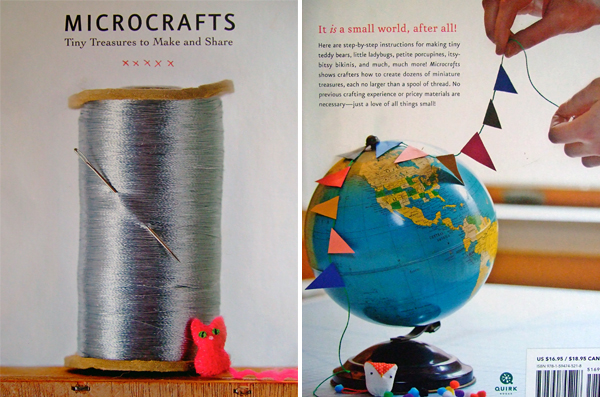 Today is birthday party time. My daughter's friend is turning 9 and we'll be having a vaguely themed Miniature/Japanese party. So we were thrilled to find a gift that relates perfectly.
The book Microcrafts features many tiny craft projects from different designers including miniature-books, miniscule animal companions, a small pouch pendant to keep pictures and notes, spool dolls and many others.
At my daughter's request, we've been making tiny teddy teddy bears and cats to give with the book. We had a great time since the projects are easy and fast to make.
There will be a time in the not too distant future, when making stuff with mama will be at the bottom of the list of entertaining things to do on an afternoon, so I'll enjoy these moments while they last.
If you have children, nieces, grand kids or just love small things:
Microcrafts  Tiny Treasures to Make and Share
Margaret McGuire, Alicia Kachmar, Katie Hatz