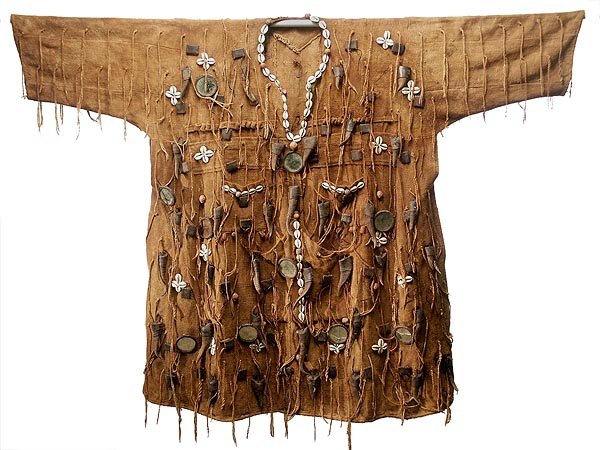 Did you look at all the glitzy gowns worn to the Oscars? I frankly didn't see any dress to fall in love with. Since all the award ceremonies and Fashion Week Milan are in full swing, I thought we could use a break and go back to the basics.
Pictured above is a Hunter shirt worn by Dogon/Bamana men from Mali found at the Hamill Gallery in Boston and I think it's spectacular.
From the Hamill Gallery:
These garments, called shirts, jackets or tunics were worn by Dogon or Bamana men for protection in the forest, from both wild animals and dangerous spirits. A successful hunter must not only be master of the forest and wild animals, but must also have the spiritual power necessary to negotiate the dangerous supernatural realm.
The environment clearly reflects the clothes. While Malian tribes men navigate the forest and spiritual realm, Hollywood's players navigate the complex territory of competition, talent and fame.
Some of the actresses looked fantastic, but I couldn't help but wonder about the choices of some of their stylists. I guess that happens when clothes are predominately used as a marketing tool and fail to reflect the personality of the person who wears it.
Will we ever see one of Alabama Chanin's incredible gowns at the Oscars?