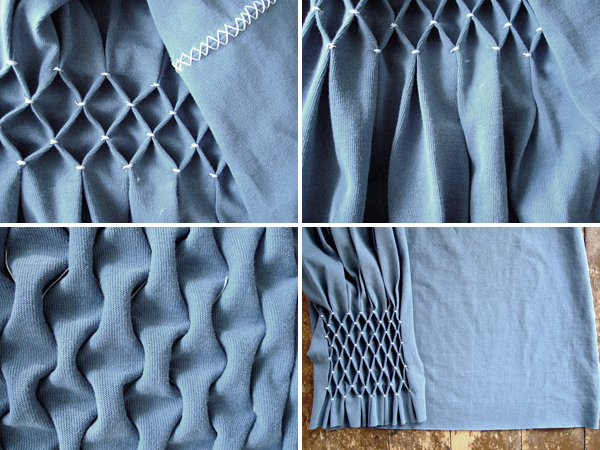 I've always admired smocked surfaces, but never tried it before. For our fabric manipulation challenge I thought a great opportunity to experiment with the technique. Jersey is not an obvious fabric choice, but it turned out much better than expected; another example of the versatility of t-shirts.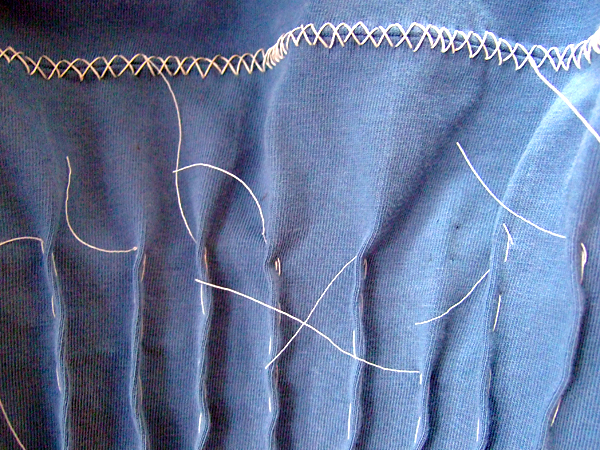 I made some pleats in preparation for the smocking, but realized that a few pins could do the job just as well.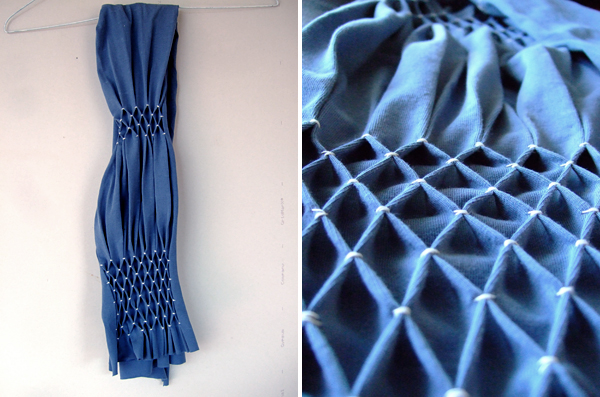 This is the (unfinished) result. It's essentially English smocking with larger pleats than what is used in traditional honeycomb stitching.
Conclusion: I can definitely see this technique utilizing colored threads and different smocking patterns to convert a thrifted t-shirt into pillows, scarves or accents on clothing.
Let's see what my fellow stitchers created: Suschna, Griselda, siebensachen, frifris, siebensachen, Kathrin, Katie, Petra and Namitha are all part of the challenge and feature many links to other fabric manipulation aficionados.