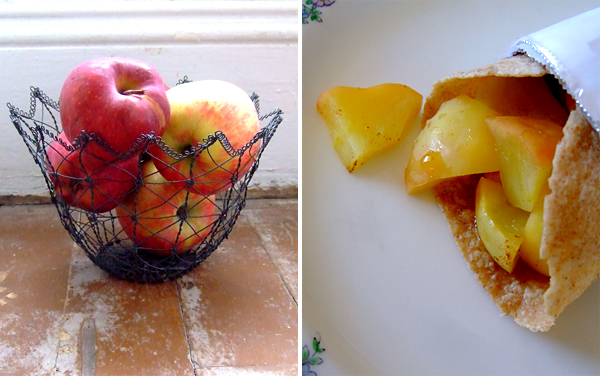 Yesterday I discovered the next best thing to apple pie when you don't have apple pie. All you need is a tortilla wrap and a crisp and juicy apple.
Warm apple + cinnamon + tortilla wrap + maple syrup = something like an apple pie.
Easy and delicious. And fast!
How to make an apple wrap:
Cut apples in 1 inch cubes. Soften the apples on the stovetop, or if you're pressed for time in the microwave for 2 minutes. Be careful not to mush them. Sprinkle some cinnamon on top. Drain the apples and roll up in a warm tortilla. Drizzle with maple syrup and enjoy a warm comforting apple wrap.
I also bought a stack of used T-shirts and 15,000 feet of sewing thread. Guess what I'll be doing over the weekend….