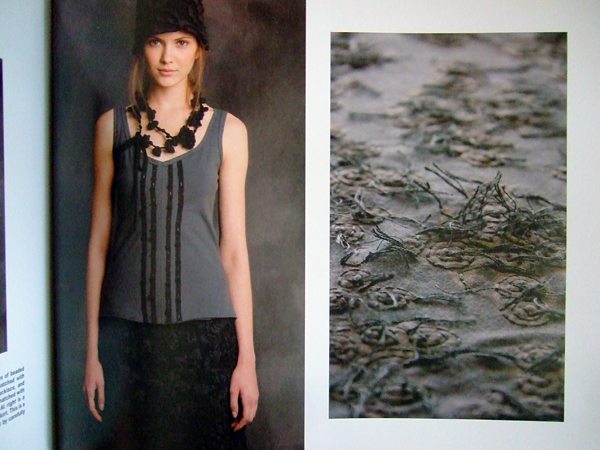 When Natalie Chanin's latest book "Alabama Studio Sewing + Design" arrived at my mailbox yesterday, my heart skipped several beats (don't worry, I'm fine now). It's her third book about hand-sewing and creating a sustainable wardrobe; and although I said this about her last book, this one is my all time favorite.
It features an entire wardrobe in all of my favorite non-colors: neutrals, grey and black.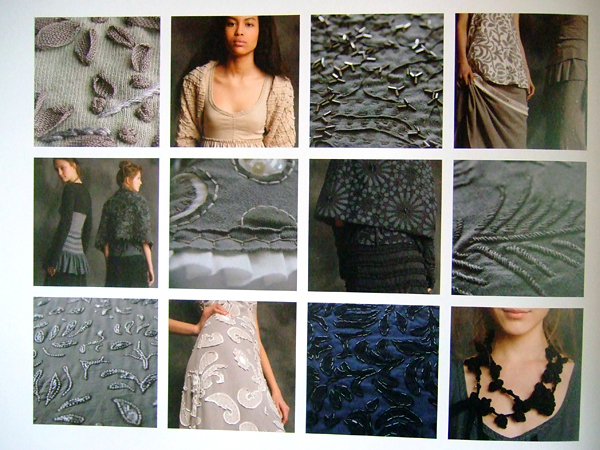 The book is well organized with an infinite number of techniques and styles, a feast for the eyes and wonderful inspiration for any fabric manipulation.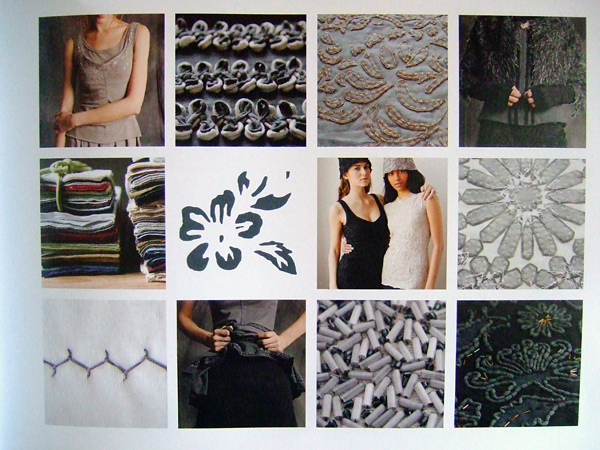 I would wear any garment in this book, they are all beautiful, comfortable and can be dressed either up or down.
She offers essentially 2 patterns which can be transformed into skirts and dresses of various length. Her t-shirt pattern can be sewn with long, short or cap sleeves. Accessories include long fingerless gloves, a hat, poncho and wrap.
This book is more focused on sewing a wardrobe than her previous ones. For more images, see the preview here.
Alabama Chanin is also offering a give-away (enter until Sunday, Feb. 19), to win a unique Anna Sui dress, sewn "Chanin-style".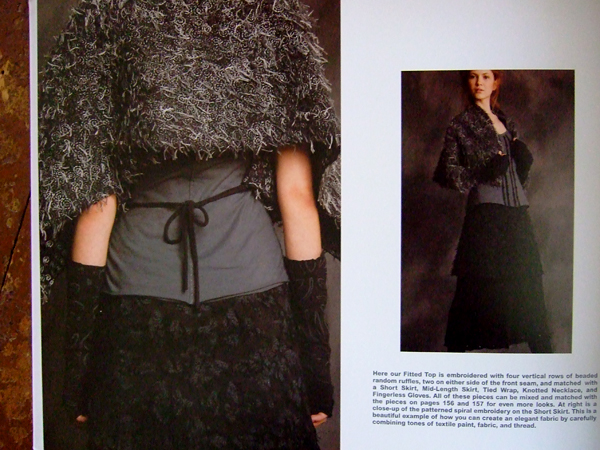 It is not very likely that I will ever make an exact copy of any of her incredibly time-consuming garments. However, there are many ways to include elements of her designs into smaller projects. A seam on a skirt, a t-shirt hem, gloves or one of her simple wraps.
A fantastic addition to any library:
Alabama Studio Sewing + Design: A Guide to Hand-Sewing an Alabama Chanin Wardrobe
ISBN-10: 158479920X
ISBN-13: 978-1584799207