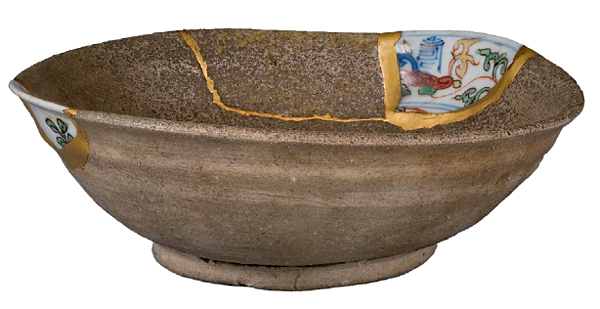 18th century tea bowl
Kintsugi originated in the 15th century and is the Japanese term for mending broken pottery with lacquer resin and gold powder. My friend Suschna shows how she mended hers here using a slow drying glue called "Anlegemilch" and gold leaf (post in German). Mending is more than just saving an item from the landfill, the pieces are often far more beautiful after they have been repaired. No wonder that Japanese collectors deliberately broke ceramics to have them mended in gold.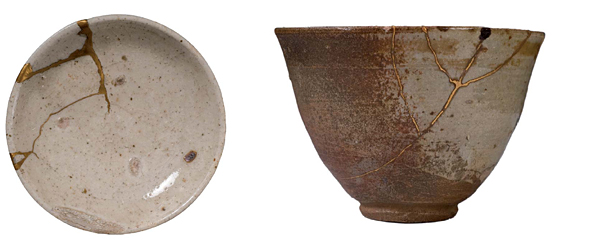 Blake Gopnik explains the attraction of mended ceramics in this excellent article in the Washington Post: "it's like a tiny moment of free jazz played during a fugue by Bach". For more information about this amazing process see the catalog here. Instead of smashing my own few pieces of pottery, I found some paper plates I could rip and mend.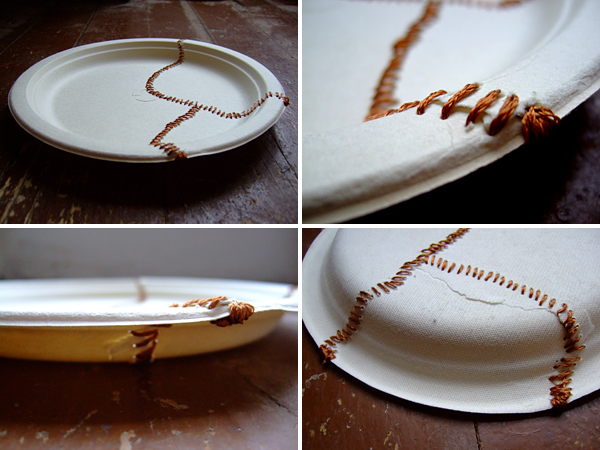 I'm fascinated by the concept of embroidering disposable items although, I'm painfully aware there is neither a moment of free jazz nor Bach in sight.