This morning I was watching a hilarious clip of Annie Leonard, author of "The Story of Stuff" on the Colbert Report:
So, what does that have to do with cooking? Food is not stuff, or is it? Frankly, some of the food you can buy here in the supermarkets is more stuff than food and that goes beyond the packaging.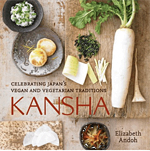 The image on top is taken from Elizabeth Andoh's phenomenal book: "Kansha: Celebrating Japan's Vegan and Vegetarian Traditions" and in her world, food is food. Many of you are most likely neither vegetarian nor vegan, but the book is nevertheless fascinating no matter what diet you're on. As usual, the Japanese aesthetics are stunning, but the book goes way beyond that. The premise is to cook with appreciation and sustainably without waste and frankly that doesn't always happen in my kitchen. There's packaging and leftovers, lack of time and bananas in winter and that made me think of the "Story of Stuff" and how Annie Leonard comments on the consequences of "stuff".
When it comes to consequences, food is not much different from stuff. There are 7 billion people in this world all of which have to eat and the current system is not sustainable. There are environmental and policy issues, factory farming, health problems, obesity, just to name a few. Without going into details about possible solutions on a broader scale, Elizabeth Andoh's book offers small steps to take.
She invites us to practice kansha in our own cooking, and demonstrates how "nothing goes to waste in the kansha kitchen." In one example, she transforms each part of a daikon—from the tapered tip to the tuft of greens, including the peels that most cooks would simply compost—into an array of wholesome, flavorful dishes.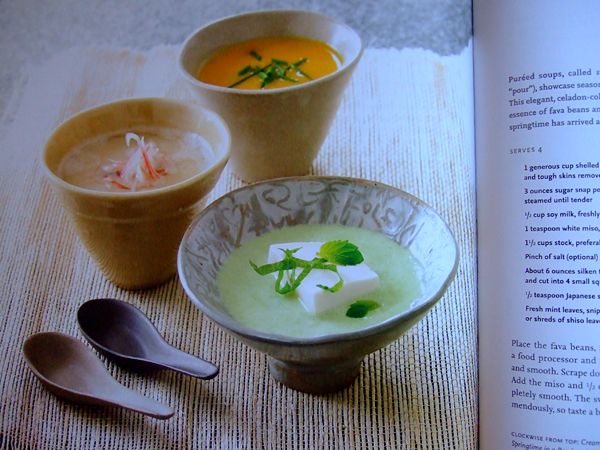 Do I have time to cook like this every day? Absolutely not, but isn't it interesting to integrate some of the principles in one's own kitchen? And there are always weekends.
Kansha means appreciation-an expression of gratitude for nature's gifts and the efforts and ingenuity of those who transform nature's bounty into marvelous food. I can definitely use a bit more of that when I absent mindedly shovel something (yes, I mean 'something') into my mouth. As usual, awareness makes all the difference.
Below is my small, messy and humble kitchen. All of my food is visible on shelves (and of course, in the fridge), so I know what I have. Usually, this helps me not to forget about the hidden packages in the closet and reduces waste.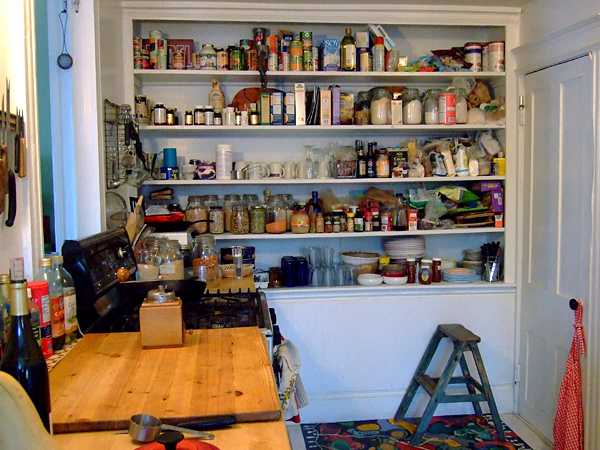 How people eat and the food choices they make, interest me greatly and I'm really curious:
How do you eat? Do you cook?