They say you never get a second chance to make a first impression. When I saw Erin Endicott's garments for the first time from afar, I immediately thought of the violence of war.
She uses antique linen to create the stunning art pieces above. And what looks like wounds and bullet holes are actually walnut ink and embroidery.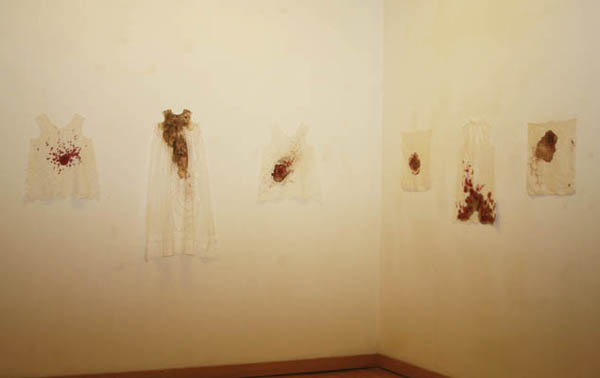 Upon moving closer, the work consists of thousands of stitches and taken out of context become hauntingly beautiful experiments in texture and color.
A retrospective of Erin Endicott's work can be seen at the Pennswood Art Gallery, in Newtown PA, between Philadelphia and Trenton until February 26.
If you are too far away, visit her website here.
http://erinendicottart.com/