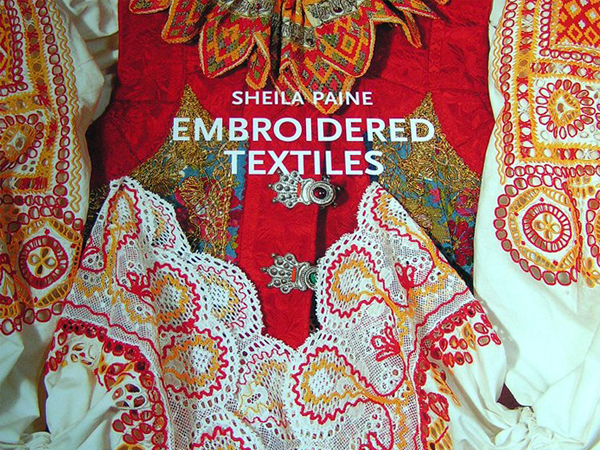 This week, even if there had been two of me, there wouldn't have been enough time to sit and stitch. One reason is that we'll be off to Boston today. I'm bringing a project along and look forward to spending some time with family and curling up on the couch with a good book. One of them will be "Embroidered Textiles" by Sheila Paine.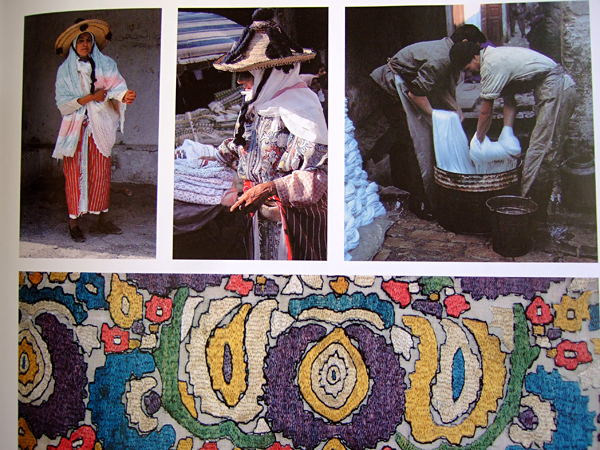 What an amazing resource this book is for anyone interested in travel, and textiles from around the world. The book starts with a comprehensive guide to identifying embroidered textiles, all illustrated with great photographs.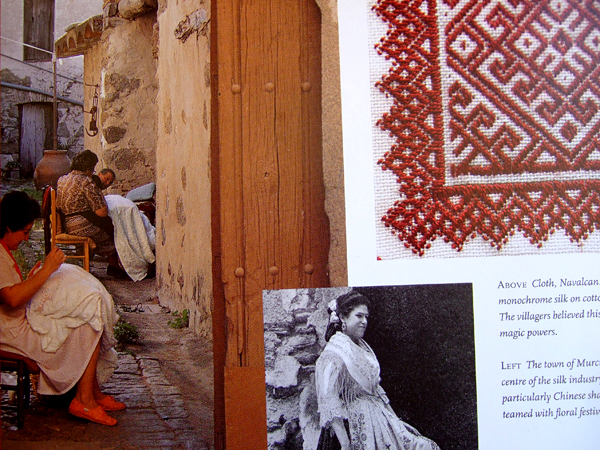 Unlike the west, where embroidery is used mostly for decorative purposes, it is still deeply rooted in ancient beliefs and superstitions in other regions. "The Decorative Power of Cult" and "The Magical Source of Protection" are just two of the many fascinating chapters in the book.
What interests me, are the many threads that link together past and present . The use of the color red in embroidery is one of those links, examined in the chapter: "The Power of Red".
For example: In European Embroidery there's extraordinary power to the color red. Have you ever wondered why antique linen is monogrammed with red thread? Well, red symbolizes blood, life and death and has two purposes in embroidery: to protect and to mark – as if with blood – possessions. I would never have known this.
Is it important to know? For me, it's like looking at an old quilt. There's a wealth of information in the choice of fabric, construction, colors and the people who made it. Who would have thought there is information in using red thread as well?  As you can see, I'm a bit obsessed, having written about it red thread once before here.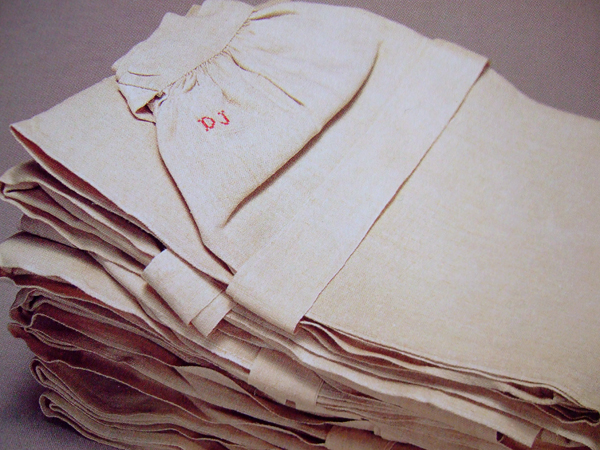 Sheila Paine is not only a great textile researcher, but also an adventurous traveler and award winning travel writer. A combination just to my liking. What make her travels particularly interesting is that she's in her early 60's and travels alone to some of the most remote and troubled areas in the world including Afghanistan, Pakistan and Iran.
Before we leave I might have to quickly swing by our local library to see if they have any of her other books: "The Linen Goddess: Travels from the Red Sea to Prizren", "The Golden Horde: From the Himalaya to the Mediterranean" and "The Afghan Amulet Travels from the Hindu Kush to Razgra".
Has anyone read any of her books?