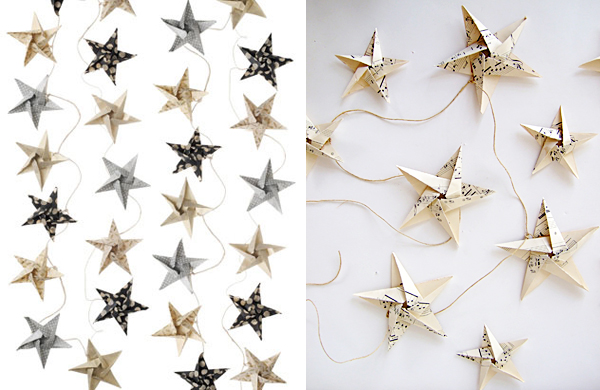 Ready for some more paper stars. A few days ago, I saw this pretty garland in the TOAST catalog (top left) and thought, "hey I can probably make those, that looks easy…". And guess what… it is (top right). As ever, the web provides.  All you need is paper, scissors and a pencil. Extreme Cards and Paper Crafting, offers a wonderful tutorial including a template.
I didn't have the Indian paper used by TOAST, but my box full of vintage music sheets, made a great substitution: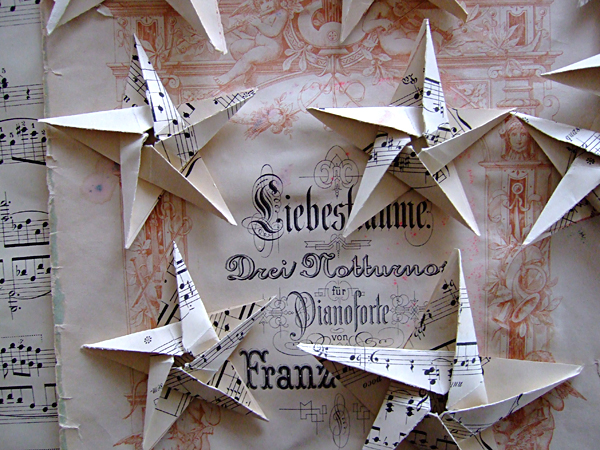 I made them with all kinds of paper to use for gift wrapping, garlands and decorations: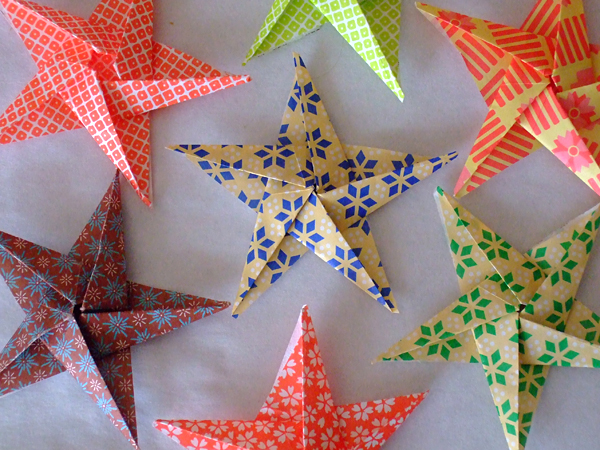 And as with all things small and humble, they look best in a cluster. Have fun making lots of stars.
Glad you're here.