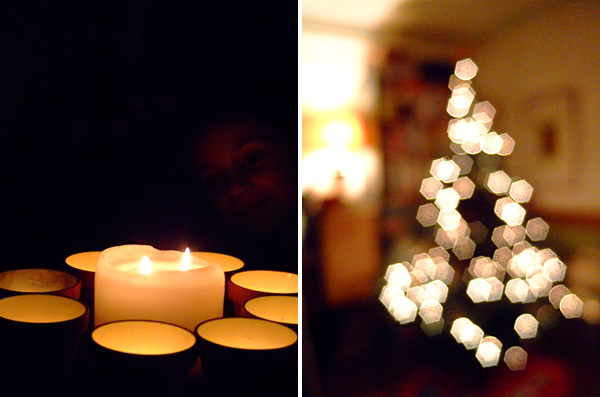 Solstice was yesterday and we are now over the hump as far as long dark nights are concerned. All the candles in my house were in use, even the ones that usually live on the porch in summer. The idea of tea-lights in flower pots is not original, I remember seeing these lights elsewhere, but can't remember where.
The idea is simple. Find some small clay flowerpots. Buy sunny yellow half gloss paint (samples are really good for this project), take a brush and paint the inside of the pot.  After the paint dries, place a tea-light inside and presto, instant atmospheric light. The candle reflects beautifully.  If you live in the Southern Hemisphere, they're a great addition to a warm summer night.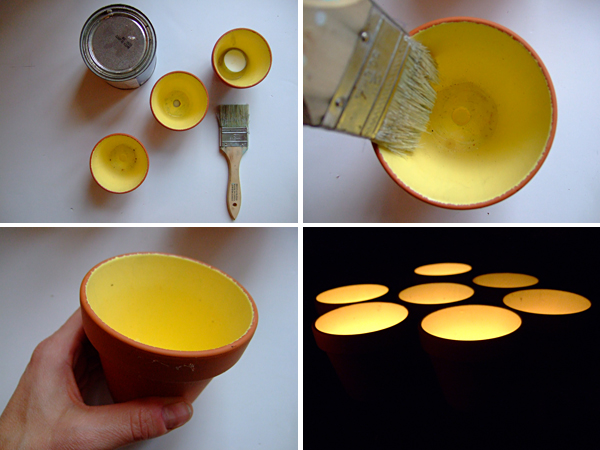 Have a great weekend, wherever you are and whatever you celebrate!