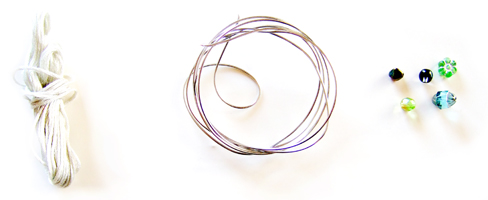 Do you think you're creative?
One of my deep irrational fears is not being creative enough. Sometimes I have good ideas. But there are large intervals of walking through a tunnel in the dark with no spark of creativity in sight. Because deep down I still stupidly believe that creativity is something one either possesses or doesn't. And like a provision, it can run out.
Ridiculous I know, but isn't is amazing how difficult it is to overcome habitual thoughts?
Tim Brown, CEO of Ideo, shows in his brilliant TED lecture, how important play is for creative thinking.  Did you know that the average Western first grader spends 50% of their time in construction play? Brown  calls it "Thinking with your hands", something artists, craftsmen and makers share with the average first graders.
Oftentimes I think (with my head) so much about what I'm about to create that the making doesn't happen. Some of my ideas actually do make it into the mental construction phase, but still never materialize in the real world. Once I'm satisfied with my imaginary creations, I place them into my imaginary museum. That museum has lots of rooms and everything I place there gets lost because I don't keep records. In short, I think plenty with my head, but not enough with my hands. But now, being back to blogging, this will all change, of course.
Often, I forget  that creativity depends on play.
So I've decided to play a bit with wire, needle, thread and beads to see what happens. I'll let you in on the process over the next few days. Below is one of the things I discovered: Metallic embroidery thread knotted with a half hitch knot and wire make an interesting combination and should be explored further.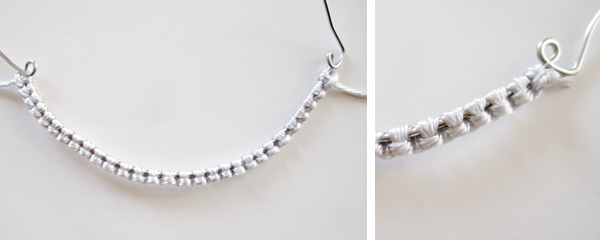 Do you consider yourself a creative person?  And if not, do other people think you're creative? Where do you express yourself creatively? Is it cooking, art, music, parenting or work?
Before leaving to play some more, I really wanted to thank you all for being here, your warm words and your encouragement.